Gov. Abbott issues disaster declaration for nine Texas counties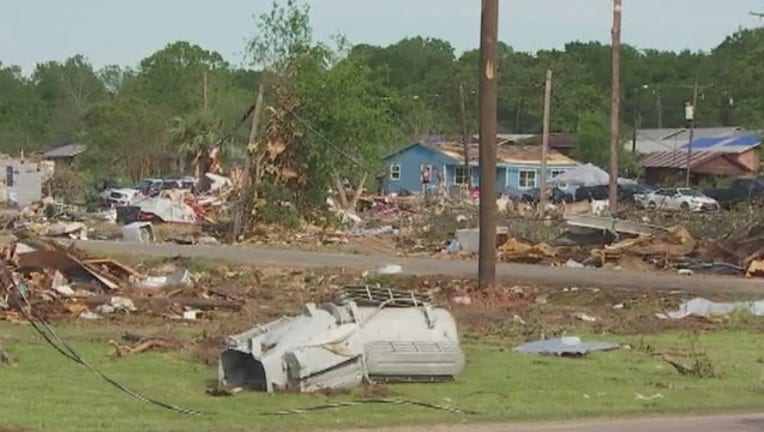 AUSTIN, Texas (FOX 7 Austin) - Gov. Greg Abbott has issued a disaster declaration for nine Texas counties impacted by recent severe weather, including Robertson County where a EF-3 tornado devastated homes and businesses in the city of Franklin.
According to the declaration, Abbott has authorized the use of all available resources to aid in response efforts.
"As a result of severe weather over the weekend, Texas is taking action to ensure those impacted have the resources they need to recover as quickly as possible," Abbott said in a statement. "I thank all our first responders and local officials on the ground in these communities for their efforts to assist fellow Texans in the aftermath of these storms."
The nine counties included in the declaration are Cherokee, Freestone, Houston, Leon, Madison, Nacogdoches, San Augustine, Shelby and Robertson.
Residents in Franklin are continuing to assess the damage after the storms last weekend and a massive cleanup is underway after the city was hit by an EF-3 tornado which destroyed 55 homes, two churches and a handful of businesses.
More than a dozen people suffered minor injuries.
The storms that moved through last weekend also resulted in the deaths of two young children in Angelina County when strong winds toppled a tree onto the back of their family's car in Lufkin while it was in motion. Angelina County was not included in the disaster declaration.
The Associated Press contributed to this report.