Gospel singer killed in multi-vehicle crash in northeast Harris County
HOUSTON - The gospel music community is mourning one of their own—one of two people killed in a violent crash involving freshly spilled cement Friday morning.
The Church at Bethel's Family held a vigil in remembrance of Sister Latonya Earl Friday evening, hours after a head-on collision took her life.
The crash happened at about 5:30 a.m. on Old Humble Road in northeast Houston, according to Harris County Sheriff Ed Gonzalez. It happened when one car hit freshly spilled cement on the road, lost control, crossed the median, and hit another car, killing the drivers of both cars, Selvin Palacios, 19, and Latonya Earl, 50, on impact, said Gonzalez.
"It was a perfect storm, literally, of things that happened," said Gonzalez, adding the cement truck had just pulled out of a cement yard moments before the crash.
Earl had just said goodbye to her husband when she drove past the cement yard in her white SUV.
"She dropped him off at work and was headed home," said Walter August, Jr., senior pastor at The Church of Bethel's Family.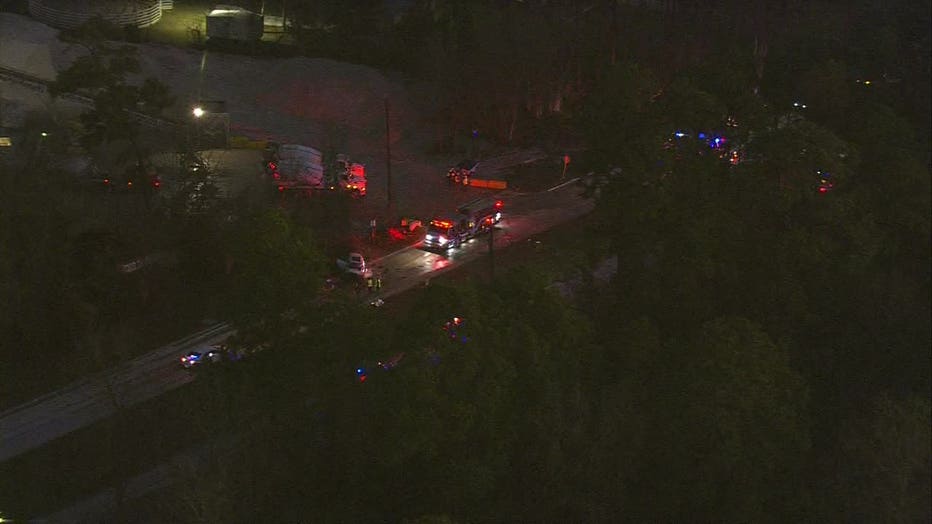 Deputies are the scene of a deadly crash in northeast Harris County.
"She struck that wet cement as she left the roadway, jumped the median, and traveled to the other side to oncoming traffic and struck the red colored sedan," said Gonzalez.
In the red car was Selvin Palacios. Both drivers died at the scene.
"Shock and disbelief—in fact, I'm still just really trying to wrap my mind around it," said Madelene Boyd, a good friend of Earl and leader at the church.
Earl has led choirs throughout the Houston area and served as the worship and creative arts director at The Church at Bethel's Family in Southwest Houston.
"She's just known around the city, the state, even beyond as just Sister Earl," said Boyd. "She just had that big warm voice that when she sang, you could feel the power of God."
"We've lost part of our soul to the body of Christ," said August.
August says Earl along with her husband and three kids were a part of the church for the past 15 years.
"She loved her family—served her family—so we sent seven ministers over to her home [today]—seven pastors—to make sure we surround them 100 percent," said August. "But it's just shattered our hearts honestly."
Gonzalez says the company that spilled the cement is Lattimore Materials. They are cooperating with the investigation, and investigators say they haven't determined yet whether the driver could face charges for the unsecured load.
Lattimore Materials sent Fox 26 a statement: 
"The safety of our employees, contractors, visitors, as well as the communities in which we live and work, is our top priority. We express our sincere condolences to the families of the two drivers who have died. 
"The investigation of this matter is ongoing, in close cooperation with local authorities. Until the investigation is complete, we aren't able to provide any further details."