Gay teen kicked out of home will pay $0 to attend Georgetown University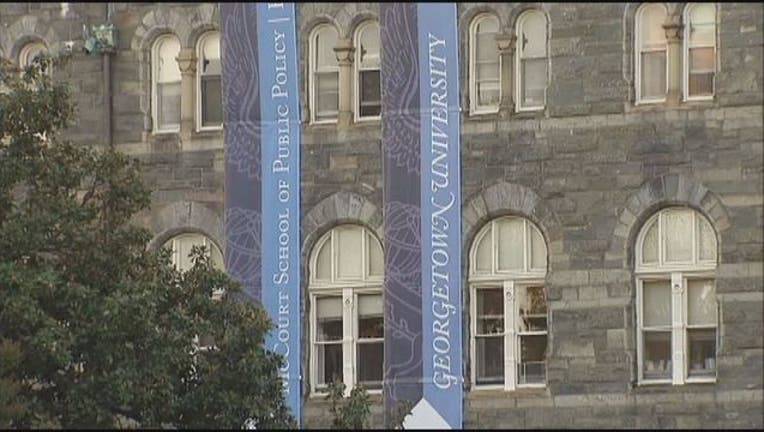 article
JACKSONVILLE, Fla. (AP) — After raising nearly $130,000 to cover tuition, a gay Florida valedictorian who says his parents kicked him out will pay nothing to go to college this fall.
Georgetown University adjusted 18-year-old Seth Owen's financial aid package, reducing his expected out-of-pocket contribution from $20,000 to $0, news outlets reported.
Georgetown has now enrolled the co-valedictorian of Jacksonville's First Coast High School in a scholarship program that seeks to make attendance at the university possible for students in a financial situation similar to Owen's.
This summer, the Georgetown University Office of Student Financial Services adjusted his aid package to consider his circumstances. However, there was a remaining gap that would need to be filled by private loans, which was not a viable option for him as his parents wouldn't act as guarantors on the loans.
Owen's aid package had been calculated based on his parents' ability to pay. But he says they kicked him out in February, following disagreements over his sexuality and an ultimatum: attend their Southern Baptist church or leave.
Owen said issues around the subject came to a head during his senior year after he started bringing up his disagreements with his family's church. Owen's father, Randy Owen, told WTLV-TV that his son can live in the family's house if he "worships the same way we worship." He says he "made clear we are not kicking him out, but we worship as a family."
After the teen moved out, biology teacher Jane Martin took to the crowdfunding site GoFundMe in June to ask for help. The university released a statement Friday in which Owen says he hopes to use the GoFundMe set up by his teacher to create scholarships for LGBTQ students facing similar circumstances.