Gas prices drop in Texas due to decrease in crude oil prices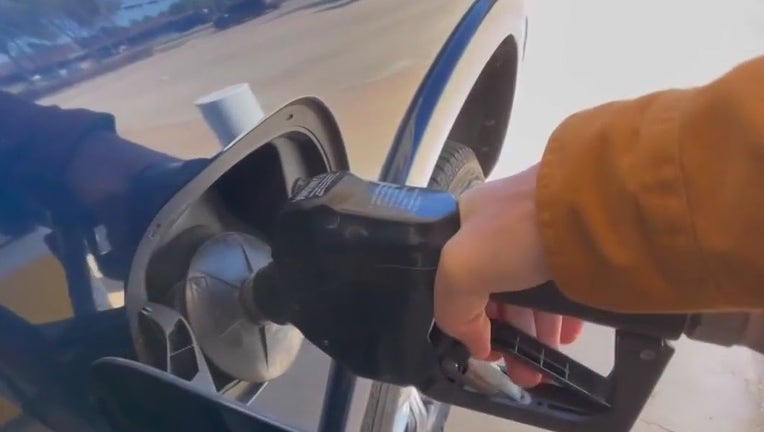 article
HOUSTON - Drivers in Texas are seeing a little bit of relief at the pump thanks to crude oil prices recently dropping. 
The statewide gas price average in Texas is $3.23 for a gallon of regular unleaded fuel, according to the AAA Texas Weekend Gas Watch. 
SUGGESTED: Jerry Springer, iconic talk show host, dead at 79
That price is 11 cents per gallon than it was on this day last week, and is 53 cents less per gallon compared to this day last year. 
The energy markets continue to balance the outlook for what should be strong demand for travel with uncertainty around an economic slowdown as inflation continues as well as possible higher interest rates. Looking ahead to May, and the summer, many experts indicate that Americans are excited to hit the road for summer travel, which will put more pressure on demand for fuel.
"After climbing to its highest point in nearly seven months last week, the statewide gas price average has receded slightly," said AAA Texas spokesperson Daniel Armbruster. "Crude oil prices have dipped after climbing above $80 per barrel earlier this month. While retail gas prices are down from last week, fluctuations remain possible, and prices could rebound as what's expected to be a very busy summer driving season is just around the corner. The Energy Information Administration noted strong demand for fuel on the week."
DOWNLOAD THE FOX 26 HOUSTON APP BY CLICKING HERE
In Houston, according to AAA, a gallon of regular unleaded gasoline sits at $3.23, which is down six cents per gallon from a week ago, and 55 cents lower than it was a year ago. 
You'll have to travel to the Rio Grande Valley in McAllen, Texas to find the cheapest gasoline, which sits at $2.99 per gallon. 
The highest price gasoline is currently located in El Paso at $3.47 per gallon.