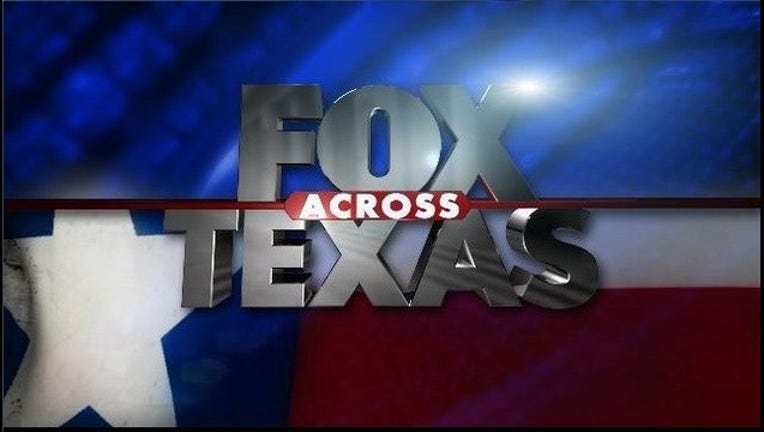 article
HOUSTON HOME-FAMILY SLAIN
Relatives upset family wasn't quickly helped before shooting
HOUSTON (AP) - A friend of a family found shot to death at their Houston home says relatives can't understand why it took authorities four visits and repeated 911 calls before going inside.
Jesi Greening, who has served as a spokeswoman for the family, shared with reporters Friday Facebook messages that one of the victims, Valerie Jackson, had sent to her mother in Minnesota saying she was being held at gunpoint. Greening says one of the messages indicates Jackson was alive after deputies' first visit on Saturday.
The Harris County Sheriff's Office has said deputies couldn't go in until they saw the body of one of the children through a window.
Jackson's ex-domestic partner is jailed, facing capital murder charges in the deaths of the six children and two adults.

CONFEDERATE SYMBOLS-DAVIS STATUE
Challenge stops confederate statue move at Univ. of Texas
AUSTIN, Texas (AP) - The University of Texas has canceled weekend plans to relocate a statue of Confederate President Jefferson Davis off the main campus after opponents asked a judge to block the move.
University spokesman Gary Susswein said Friday the school remains confident it will ultimately carry out a decision made this week to put the century-old statue in a museum. It had been targeted by vandals and come under increasing criticism as a symbol of racism.
But the university agreed to postpone the move after the Sons of Confederate Veterans filed for a temporary restraining order. It's the same group that that lost at the U.S. Supreme Court earlier this year over Texas rejecting a specialized license plate featuring the Confederate flag.
The move had been scheduled to take place Saturday.

SENTENCED TO MARRIAGE
Group files complaint against judge over marriage sentence
AUSTIN, Texas (AP) - A group that advocates the separation of church and state has filed a complaint about a Texas judge who ordered a man to marry his girlfriend as a condition of probation.
The Freedom From Religion Foundation said Friday it filed the complaint against Smith County Court-at-Law Judge Randall Rogers a day earlier with the Texas State Commission on Judicial Conduct in Austin.
On July 2nd, Rogers gave 21-year-old Josten Bundy 30 days to marry 19-year-old Elizabeth James or face 15 days in jail for pleading guilty to misdemeanor assault. Bundy admitted punching Jaynes' ex-boyfriend twice in the jaw for "saying disrespectful things" about her. Rogers also ordered Bundy to scrawl a Bible verse 25 times daily.
Rogers didn't return a message seeking comment. Bundy and James have since married.

JUDGE-GUN CHARGE
Ex-Central Texas judge gets 18 months in federal guns case
AUSTIN, Texas (AP) - A former Central Texas judge has been sentenced to 18 months in federal prison for illegally selling guns to a felon and lying about it.
Ex-Williamson County Court-at-Law Judge Timothy Wright of Georgetown was sentenced Friday in Austin.
The 70-year-old Wright in May pleaded guilty to engaging in the business of dealing firearms without a license and to making false statements to a government agent. Wright, who resigned following his guilty pleas, was also fined $15,000.
Prosecutors say Wright since June 2014 sold more than 60 firearms without a federal license. Investigators say dozens of those guns were sold to two people who were illegally smuggling firearms into Mexico.
Authorities say Wright continued illegal transactions, falsified paperwork and lied to investigators after securing a gun sales permit.

BAYLOR-TCU SCORE PHOTO
Baylor says 61-58 in team photo just a weird coincidence
WACO, Texas (AP) - Baylor officials insist it is a fluke that Numbers 61 and 58 are side-by-side in the Bears' new football team photo.
TCU fans may find that hard to believe after the Frogs' 61-58 loss at Baylor last season.
In the front row of the Bears' photo taken this week are two senior offensive linemen, Number 61 Jarell Broxton and Number 58 Spencer Drango. They are in that order with coach Art Briles close behind them.
Baylor spokesman Heath Nielsen says Numbers 61 and 58 being beside each other is just a "weird coincidence."
Nielsen says players were sorted by class. Seniors were on the front rows with Briles, then sorted by height by the out-of-town photographer doing the shoot.
Big 12 co-champs Baylor and TCU were both left out of the first College Football Playoff last season.
They play November 27th, the day after Thanksgiving.