Flea market buy reunites family with relative's burial flag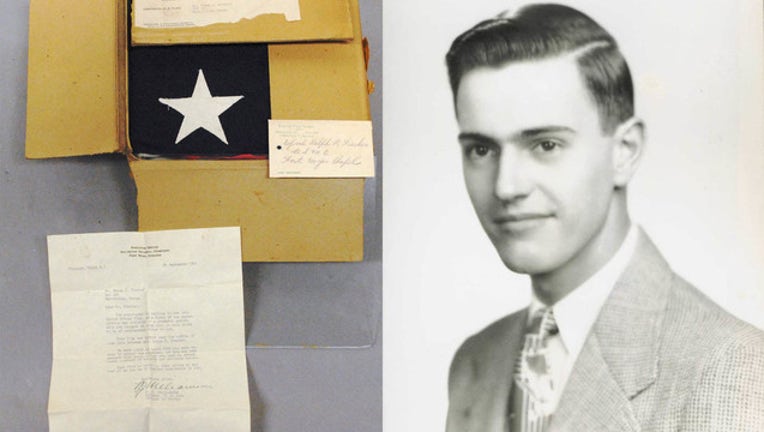 article
PITTSBURGH (AP) - A chance outing at a Florida flea market led to the reunion of the family of a Korean War veteran from Pennsylvania and his burial flag.
Cpl. Ralph Fischer's nephew never got a chance to meet his namesake, because his uncle was killed during the war in 1951, the Pittsburgh Post-Gazette reported. Fischer had always wondered about his uncle's burial flag.
"The flag, it's something that I always asked my parents about," Fischer said.
He recently got an answer from an unlikely place.
Tina Callen and her husband bought a box containing the elder Fischer's burial flag and his Arlington letter while shopping at a Tampa Bay flea market.
Callen scoured the internet for a way to find the Fischer family. Her search eventually led her to Lisa Petitta, of Soldiers & Sailors, who was then able to find Fischer through Facebook.
Fischer believes the flag was donated when his grandparents, who moved to Florida when they retired, passed away. He will receive the flag from Pittsburgh's Soldiers & Sailors Memorial Hall and Museum on Tuesday.
"I'm not a person that's at a loss for words, hardly at all. I'm kind of at a loss for words," Fischer said.