#EqualPayDay raising awareness about gender pay gap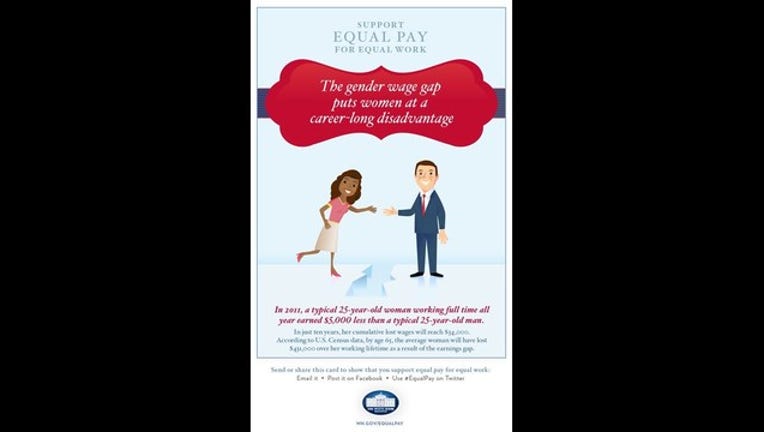 April 14th is Equal Pay Day. It's a day to recognize the extra time, on average, women must work in order to get the same pay that men receive in a year.
The Equal Pay Act, which requires that men and women in the same work place be given equal pay for equal work, was enacted in 1963. But according to multiple reports the "gender gap" in pay persists.
According to the U.S. Department of Labor, full-time working women earn about 78% of what their male counterparts earn. This means that women have to work approximately three months extra, to earn what men did by the end of the previous year. For women of color, that pay gap is even wider.