Elon Musk sued for defamation by Thai soccer team rescue diver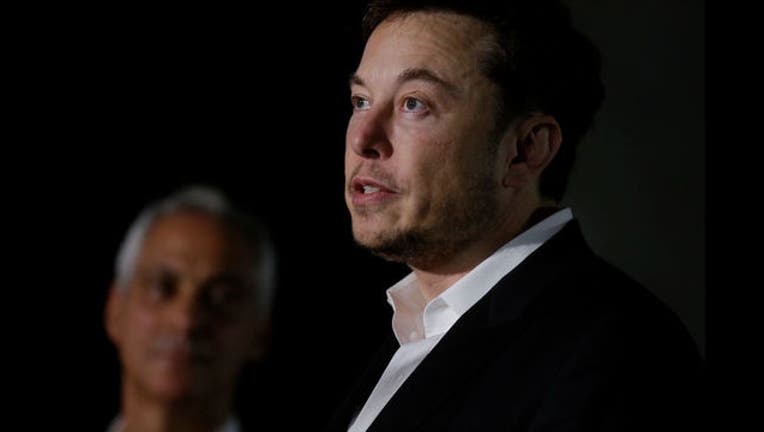 article
LOS ANGELES (FOX 11 / CNS) - A British diver who helped rescue a dozen boys from a flooded cave in Thailand sued tech tycoon Elon Musk for libel and slander Monday in Los Angeles, alleging the Tesla chief executive defamed him by falsely calling him a pedophile.
Vernon Unsworth contends that Musk used Twitter to publish "false and heinous accusations of criminality against (Unsworth) to the public,'' according to the lawsuit filed in Los Angeles federal court.
Musk, 47, did not immediately respond to a request for comment. However, in July, Musk apologized on Twitter to Unsworth as part of a reply to somebody else. At the time, Musk wrote that his accusations against the diver "were spoken in anger,'' adding that "his actions against me do not justify my actions against him, and for that I apologize to Mr. Unsworth and to the companies I represent as leader. The fault is mine and mine alone.''
The lawsuit seeks more than $75,000 in damages and a judge's order stopping Musk from making further allegations.
Musk's comments were sparked by an interview Unsworth gave to CNN about the rescue in which he criticized Musk's efforts to help. Musk's Hawthorne-based rocket company, SpaceX, had built a small submarine which was shipped to Thailand to help with the rescue.
Unsworth said the sub -- which was not used by rescuers -- was merely a "p.r. stunt'' that had "absolutely no chance of working'' to free the members of the Thai youth soccer team. The diver also told CNN that Musk could "stick his submarine where it hurts.''
In a series of tweets to his 22.6 million followers, Musk responded by calling Unsworth a "pedo guy'' and a "child rapist.''
The lawsuit states that Unsworth "is not a pedophile. Mr. Unsworth has never engaged in an act of pedophilia. Mr. Unsworth is not a child rapist.''
A team of divers and rescue workers brought the boys to the surface on July 10.
Musk has had other public relations problems this summer. Tesla has seen mass layoffs, the loss of several top executives and a slowdown in production. In response to a customer complaint about slow delivery of the electric cars, Musk tweeted that "we've gone from production hell to delivery logistics hell,'' but the company was "making rapid progress.''
In an interview with the comedian Joe Rogan earlier this month, Musk appeared to smoke marijuana and wield a samurai sword.
Copyright 2018 FOX 11 Los Angeles: Download our mobile app for breaking news alerts or to watch FOX 11 News | Follow us on Facebook, Twitter, Instagram and YouTube.