Elizabeth Holmes surrenders control of Theranos, pays $500K fine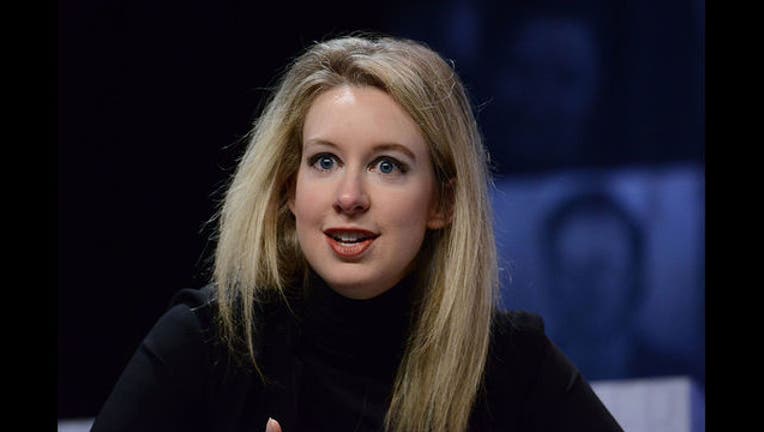 article
NEW YORK (AP) - Elizabeth Holmes, a Stanford University dropout once billed as the "next Steve Jobs" has forfeited control Theranos, the blood testing startup she founded, and will pay $500,000 to settle charges that she oversaw a "massive fraud."
Under an agreement with the Securities and Exchange Commission on Wednesday, Holmes is barred from serving as an officer or director of a public company for 10 years. The SEC said it will pursue its case against the president of the company, Ramesh "Sunny" Balwani, in federal district court in the Northern District of California.
The settlement comes two years after the SEC, prompted by a Wall Street Journal investigation, began looking into claims at Theranos that it had developed potentially revolutionary blood-testing technology.
The Journal piece quoted former employees that suspected the technology was a fraud, and it found that the company was using routine blood testing equipment for the vast majority of its tests. The story raised concerns about the accuracy of Theranos' blood testing technology, which put patients at risk of having conditions either misdiagnosed or ignored.
Holmes, 34, founded Theranos in Palo Alto, California, in 2003, pitching the company's technology as a cheaper way to run dozens of blood tests. Once considered the nation's youngest female billionaire, Holmes said she was inspired to start the company in response to her fear of needles.
Theranos raised millions in startup funding by promoting its tests as costing a "fraction" of what other labs charge.
At the center of Theranos' mystique was its "Edison" machine, which the company claimed could test for a variety of diseases through only a few drops of blood from a person's finger. Despite the hype and company claims, Theranos shared few details on how its Edison machine - named after the inventor - worked.
Theranos attracted extraordinary interest and loaded its board with huge names, mainly elder Washington statesmen, including two former U.S. secretaries of state: Henry Kissinger and George Schultz. The group was criticized for lacking expertise in science or medicine.
Holmes kept strict control over her image, wearing only black turtleneck sweaters in public, much like Steve Jobs.
Theranos and Holmes pushed back hard, and for months refused to acknowledge that its machines were effectively a sham. State and federal authorities started investigations into the accuracy of the company's blood testing work. In 2016 the Centers for Medicare and Medicaid Services, which oversees blood testing labs in the U.S., banned Holmes from operating a lab and revoked Theranos' blood testing license.
In late 2016, Theranos began shutting down its clinical labs and wellness centers and laid off more than 40 percent of its full-time employees.
Along with the fine announced Wednesday, Holmes has agreed to return 18.9 million shares of Theranos that she obtained during the fraud. If the company is sold or liquidated, Holmes will not profit from any remaining ownership in the company until at least $750 million in proceeds are returned to investors, the SEC said.
"Innovators who seek to revolutionize and disrupt an industry must tell investors the truth about what their technology can do today, not just what they hope it might do someday," said Jina Choi, director of the SEC's San Francisco regional office.