Deer Park sailor receives Instructor of the Year award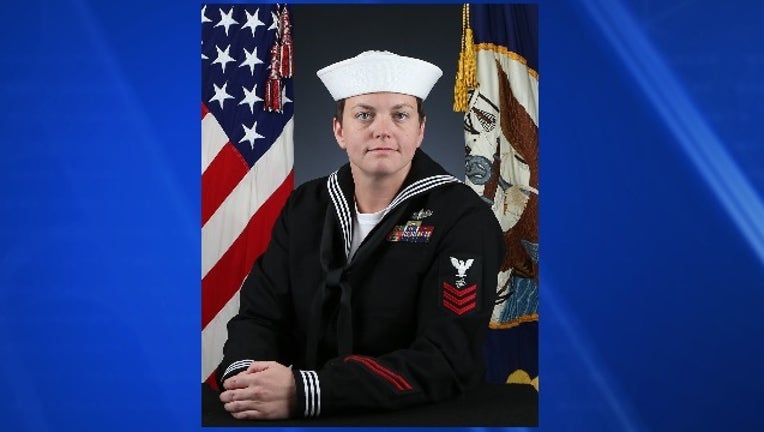 Dahlgren, Va. (U.S.Navy) -  Dahlgren, Va. – The Center for Surface Combat Systems (CSCS) recently announced Electronics Technician 1st Class Jennifer Good, a Deep Park, Texas, native, as CSCS Mid-Grade Instructor of the Year.
As a CSCS Det West Instructor, Good teaches Navy Multiband Terminal (NMT), Global Broadcasting System (GBS), and Super-High Frequency (SHF) Baseband Maintenance courses.
"I take pride in being an instructor and it's an honor to represent CSCS as Mid-Grade Instructor of the Year," she said. 
 Good enjoys teaching Sailors about the path that can be taken to achieve success.
"I use my experiences to gain their interest in what I teach, and how to become better Sailors," she explained. "I remember when I was an Electronics Technician 3rd Class in "C" school and how much those instructors had an impact on me and my career."
Good is not only teaching the Sailor of today, but also the Sailor of tomorrow. She is shaping the future of the U.S. Navy. 
"I want to have an everlasting effect on the new Sailors and fleet returnees as well," she said. "Training is the most essential link for fleet and mission success and it is important for us to not forget that as instructors, we are where that change can start. If I can make great technicians in the fleet, then I feel like I have accomplished one of the most important jobs in the Navy." 
Headquartered in Dahlgren, Va., CSCS develops and delivers surface ship combat systems training to achieve surface warfare superiority. CSCS headquarters' staff oversees 14 learning sites and detachments located throughout the continental United States, Hawaii, and Japan and manages and operates a Naval Education and Training Command (NETC) training division in Rota, Spain. CSCS provides over 538 courses, awards 114 different Navy Enlisted Classifications (NECs), and trains over 38,000 Sailors a year.
Click here for more information on CSCS, or follow CSCS on Facebook