Dallas police dog helped save officer's life in shootout, chief says
DALLAS - A Dallas police K9 received special recognition from Dallas Police Chief Eddie Garcia on Monday morning, who said the dog's "heroic" actions, helped save an officer's life.
The Dallas Police Department released body camera video of the police officer and K9 officer who were shot while trying to apprehend a violent shooting suspect on Friday morning after the suspect had just shot two family members.
"God wasn't ready for two warriors that night, and they did their duty in the face of evil," said Dallas Police Chief Eddie Garcia during a news conference on Monday.
The video from the body camera of Senior Corporal Scott Jay shows the officer and his police K9 Figor searching a wooded area,
Police were called to Pleasant Grove on Thursday night to look for a man who shot two family members inside a home on Cypress Avenue after they confronted him about loud music. 
Just before 2 a.m. Friday, police found a bloody shoe print and a trail of blood.
In the video, you can see Figor following the scent to area near a bridge over a creek.
You can hear gunfire and the dog cries out, but continues to work to take the suspect, Brian Casillas, into custody.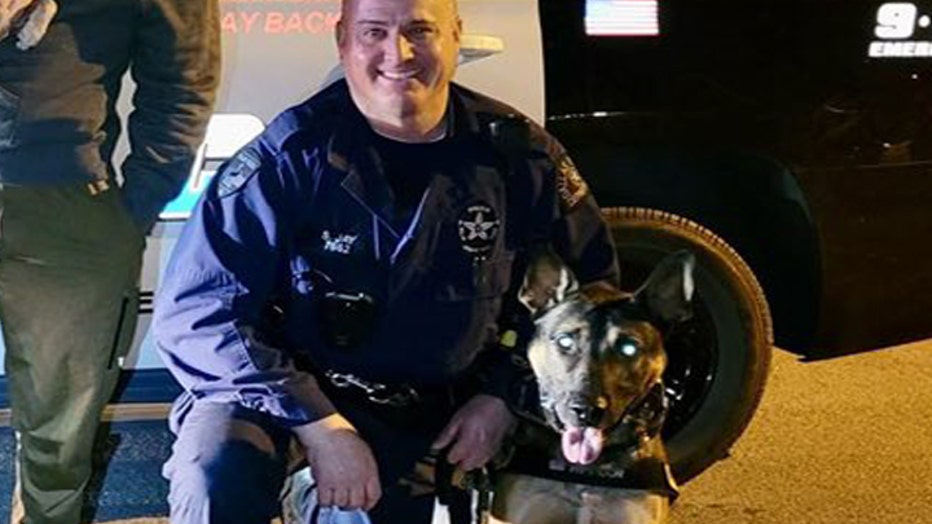 Senior Corporal Scott Jay and K9 Officer Figor from Jan 20, 2023 (Source: Tactical DPD)
Figor was hit by the bullet in the chest.
Police say Casillas also fired at Senior Corporal Jay, hitting him in the center of his ballistic vest and his leg.
In the video, you can hear Jay shoot back at Casillas several times. He was pronounced dead at the scene.
"The work of this dog that night is nothing short of heroic," said Chief Garcia. "Our canines are invaluable members of this police department and helped save his partner's life."
Emotional moments after the shooting show the bond between the officer and his partner. Senior Corporal Jay can be heard pleading with other Dallas officers.
"My partner's hit," Jay can be heard saying. "Let me get my dog!"
Fellow Dallas police officers quickly went to work to apply a tourniquet to Senior Corporal Jay. He was treated and later released from the hospital. Figor was treated and released from Dallas Animal Emergency on Fitzhugh.
READ MORE: Dallas police officer, K9 shot during manhunt back home recovering
FOX 4 was there one year ago when Senior Corporal Jay and Figor were first paired up.
The K9 officer was donated to the Dallas Police Department by One Community USA, a non-profit in April 2022. 
Chief Garcia says the actions of both officers deserve to be commended.
"Not only Senior Corporal Jay for bravely doing his job, searching for a dangerous suspect, but a K9 officer who took a bullet for his partner, and likely saved his life for working to detain a suspect while he was shot," Garcia said.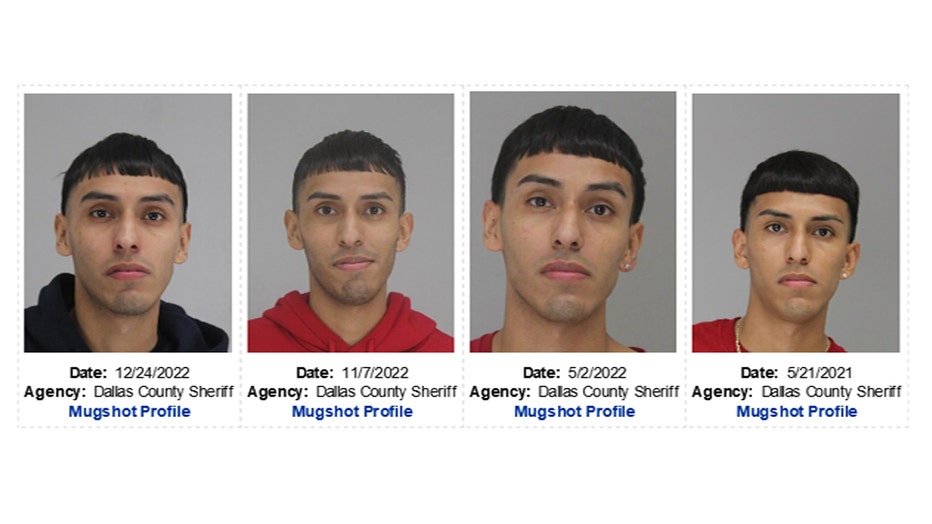 Brian Casillas recent mugshots (Courtesy: Dallas County Sheriff's Office)
The 20-year-old Casillas had a lengthy criminal record including DWI, family violence and discharging a firearm.
The shooting on Friday morning is the third officer-involved shooting of 2023 by Dallas police.
"All three have involved violent suspects who shot at my officers, our partners. All three. This is despicable and deplorable," said Garcia. "We will continue to sacrifice with what is most dear for this city."
The District Attorney's Office is conducting an independent investigation of the shooting.
The two family members shot by Casillas on Thursday night are still recovering in the hospital.
A spokesperson said one is still in critical condition.