Dallas GOP lawmaker calls for Trump's impeachment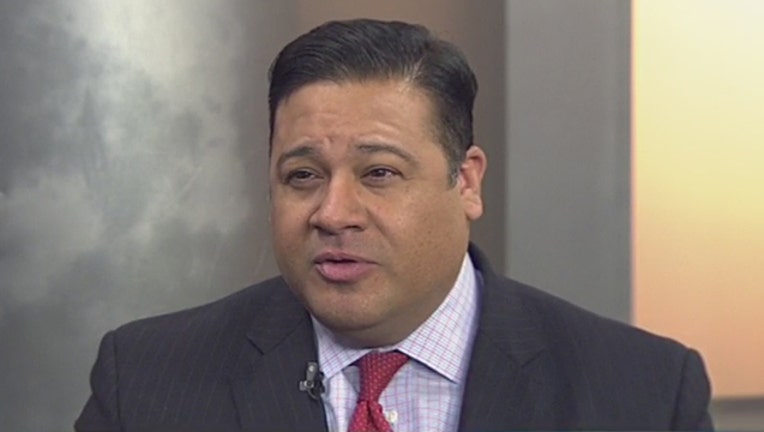 article
A Dallas Republican is calling for President Trump's impeachment in the wake of comments made during a press conference alongside Russian president Vladimir Putin earlier this week.
State Rep. Jason Villalba (R-Dallas) called for the removal of the president from office in an op-ed published online Wednesday by the Texas Tribune.
"If we do not stop this man now, today, over 500 days into his presidency, we will be equally culpable in what he has planned for our great nation. President Trump thinks you are a fool. He believes you will never abandon him," Villalba wrote.
Villalba was one of a handful of Republican officeholders around the nation to withhold support of Trump during the 2016 election. He lost a primary challenge earlier this year to a Republican who said she supported Trump and his policies.
"I was one of the only Republican elected officials in the country to plead with the American voters to abandon this charlatan prior to his election. For my transgressions, I was summarily unelected from the Texas Legislature. I have no regrets. I always do what I believe is right. That is not politically expedient, but it helps me sleep at night," Villalba wrote.
Villalba's comments come as lawmakers on both sides of the aisle have criticized Trump for comments he made at the conclusion of a U.S.-Russia summit on Monday. Trump declined to back U.S. intelligence assessments that Russia had interfered in the 2016 election and said he had no reason to believe Russia would meddle. Trump claimed on Tuesday he had misspoken. On Wednesday said he didn't believe Russia was still targeting the U.S. and the upcoming midterms, defying intelligence assessments.
Villalba has a few months left as a Texas House representative. He said Texans should "stand up and fight" for American values.
"We are better than what this president suggests we are. We eschew ugliness and divisiveness. Donald J. Trump is no longer our leader. It is time to push him into the ash bin of history," Villalba wrote.
Lisa Luby Ryan, who defeated Villalba in March, will face Democratic candidate John Turner in the State House District 114 contest in November.