Cocaine found in 5 greyhounds following Derby Lane races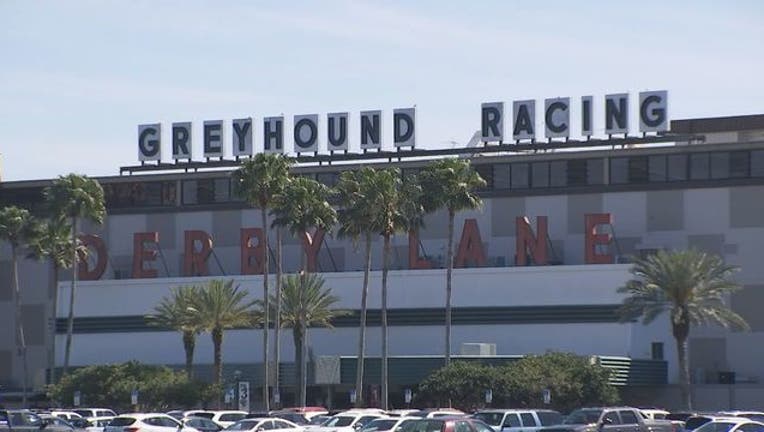 article
ST. PETERSBURG (AP) - Florida officials revoked a racing greyhound trainer's license after five dogs tested positive for cocaine after a race in January.
According to records from the state's Department of Business and Professional Regulation, Malcolm McAllister's racing license was permanently revoked April 24.
Urine samples for the dogs were taken by state employees following races at the St. Petersburg Kennel Club - known as Derby Lane - in January.
McAllister, who did not return calls to a number listed in public records, didn't dispute the findings and waived his right to a hearing. He wrote in a note to the agency that someone he'd hired either dropped or administered the drug, and that it wasn't him.
"It is with great sadness and disbelief this very serious charge has been brought against me," McAllister wrote, adding that the incidents happened while he was hiring a new trainer and had four different helpers during that period. "One of these undesirables had to have either dropped or administered the cocaine.
"It was not me."
Records show Florida's greyhound industry has had 46 cocaine positives since 2008.
It's unclear how the dogs ingested the drug or whether it was intentionally administered.
Carey Theil, the executive director of GREY2K USA, a nonprofit industry watchdog group, said regulators never investigate how dogs get cocaine in their systems.
"There's really only two scenarios," said Theil. "An outright attempt to fix races, or the individuals who are caring for the dogs are using cocaine and the dogs came in contact with it in some way."
Theil said there have been other positive cocaine tests of racing dogs, but never five at a time.
McAllister has a 40-year career in dog racing and is well known in the industry.
The Tampa Bay Times first reported the story Thursday.
A woman answering the phone in the marketing department of the St. Petersburg Kennel Club - which bills itself as the "oldest continuously operating greyhound track in the world" - said she had no comment on the dogs that tested positive for cocaine.