California nurse cares for premature baby 28 years ago; he's now a doctor at her hospital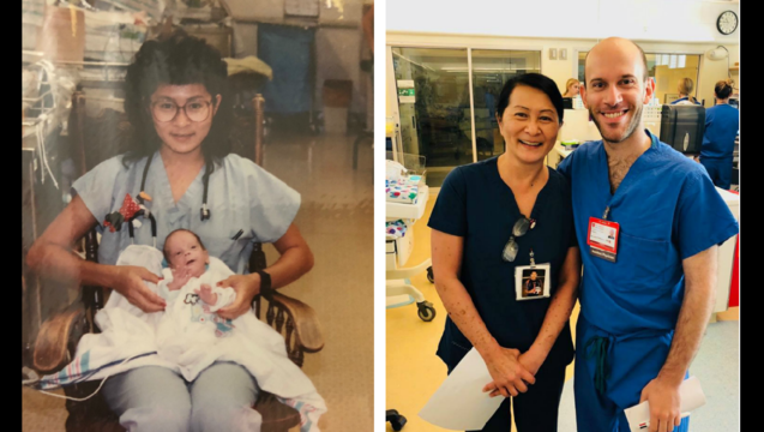 article
PALO ALTO, Calif. - A nurse at Lucille Packard Children's Hospital in Palo Alto, Calif. met a baby she treated decades ago in the neonatal intensive care unit. And he's now a doctor she works with.
Vilma Wong is a neo-natal nurse who said the name of the new pediatric resident sounded familiar, so she started asking questions.
"His last name sounded very familiar," Wong recalled in an interview with the Mercury News. "I kept asking where he was from and he told me that he was from San Jose, California, and that, as a matter of fact, he was a premature baby born at our hospital. I then got very suspicious because I remember being the primary nurse to a baby with the same last name.''
To confirm her hunch, she asked him if his dad was a police officer.
"There was a big silence,'' she said, "and then he asked if I was Vilma.''
Turns out, she cared for Brandon Seminatore for a month in the NICU after he was born prematurely 28 years ago.
The doctor said the revelation was surreal, and that he's come full circle, now that he's taking care of babies with the nurse that took care of him. 
Stanford Children's Health Lucille Packard Children's Hospital Stanford shared the story and photos on its Facebook page last month.