Burger King's newest creation: The Whopperito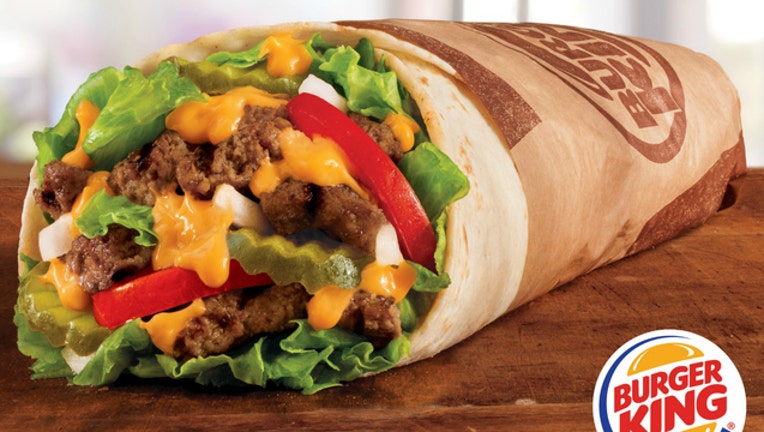 article
CHICAGO (FOX 32 NEWS) - Coming to arteries near you: A new creation, forged from both Tex-Mex and burger ancestors -- The Whopperito.
Burger King's newest invention incorporates traditional Whopper ingredients such as beef, onions, lettuce and tomatoes inside a flour tortilla. They will be sold nationwide beginning Aug. 15.
The Whopperito will cost $2.99 by itself and $4.99 as part of a combo. However, don't expect it to hand around forever. The Consumerist reports the Whopperito will be available for three to four months.
Industry experts say the new offering is intended to take a swipe at rival fast-food joint Chipotle Mexican Grill, which has felt a dip since multiple foodborne illness outbreaks.