Baytown accident blocks all eastbound East Freeway lanes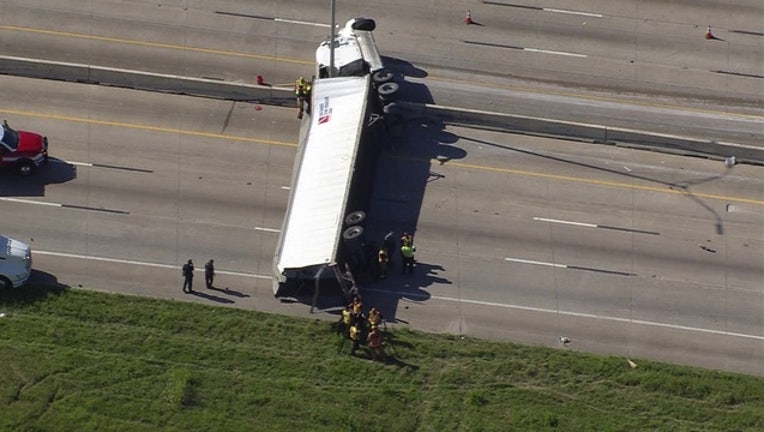 article
BAYTOWN, Texas (FOX 26) - Police are trying to determine what led to an 18-wheeler tumbling onto its side on Interstate 10 in Baytown, blocking all eastbound traffic near the Chevron Phillips Chemical - Cedar Bayou facility.
The truck rolled over on the East Freeway between the North Main and Sjolander exits in Baytown.
A preliminary police report says the driver of the 18-wheeler truck was traveling eastbound and swerved to avoid hitting a car that was in the next lane which caused the truck to jackknife and roll onto its side.
Because of where the 18-wheeler cab landed, only one westbound East Freeway lane is open. Four other vehicles were damaged as a result of the 18-wheeler truck accident with only minor injuries reported.
Baytown police say the 18-wheeler truck was carrying dry goods and no hazardous materials.