Bat tests positive for rabies in Pasadena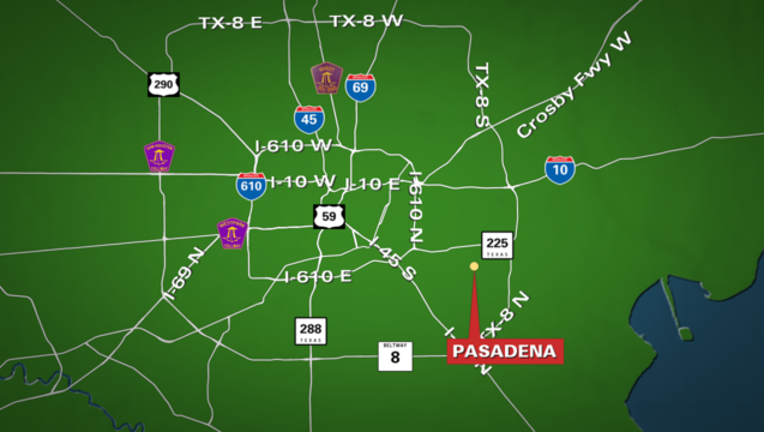 article
PASADENA, Texas (FOX 26) - The Harris County Public Health Department has learned that a live bat found at a Pasadena-area shopping center at 11:30 a.m. on Aug. 24 has tested positive for rabies. The bat was seen on East Southmore Avenue near Pasadena Boulevard in front of a Ross store. 
HCPH wants to make sure that anyone who may have had direct physical contact with this bat at the designated time and location be evaluated for potential risk of rabies exposure.
Rabies is a deadly disease that can be transmitted to a person by contact with infected saliva through a bite or contact with mucous membranes (i.e. eyes, nose, and mouth).
Bats and skunks are considered at high risk for rabies in Harris County and should never be handled.  
HCPH Veterinary Public Health shares the following precautions:
Maintain current rabies vaccinations on all dogs and cats four months of age and older.
Confine all pets or keep them on a leash.
All persons, especially children, are warned to avoid all sick or injured animals.
All stray or wild animals should be avoided, particularly skunks and bats observed during the day.
Report all animal bites or scratches that break the skin, or any physical contact with bats (with or without a bite) to your area animal control agency.  Report loose animals to the area animal control agency.
Anyone who may have had direct physical contact with the infected bat is encouraged to contact HCPH Veterinary Public Health by phone at 281-999-3191 as soon as possible.