Baby gorilla, little girl share cute moment at Fort Worth Zoo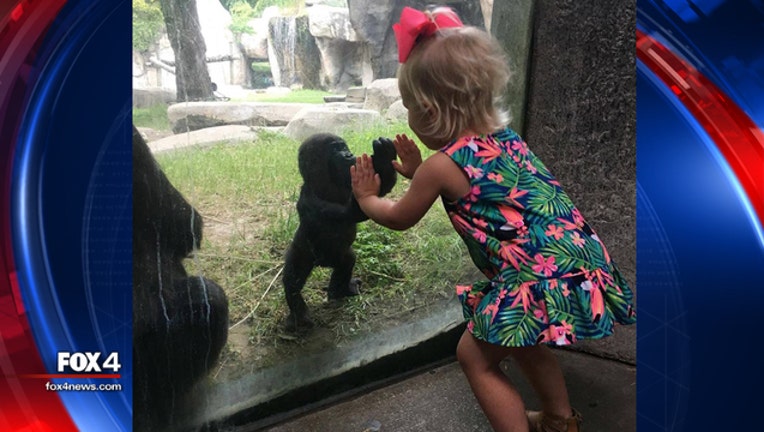 article
Baby gorillas are cute enough on their own. A baby gorilla meeting a little girl? Priceless.
A picture shared on the Fort Worth Zoo's Facebook page shows the zoo's baby gorilla, Gus, standing up to interact with a 2-year-old girl who had pressed her hands against the glass wall.
Gus reaches up to touch the same spot on the glass where the girl, Braylee, daughter of Cadee Davis, had placed her hands.
Fort Worth Zoo is asking visitors to submit pictures of their interactions with the zoo's animals on Facebook.
Gus, born on Dec. 5, 2015 is the zoo's first western lowland gorilla.