AP source: Trump offered Pence vice president job Thursday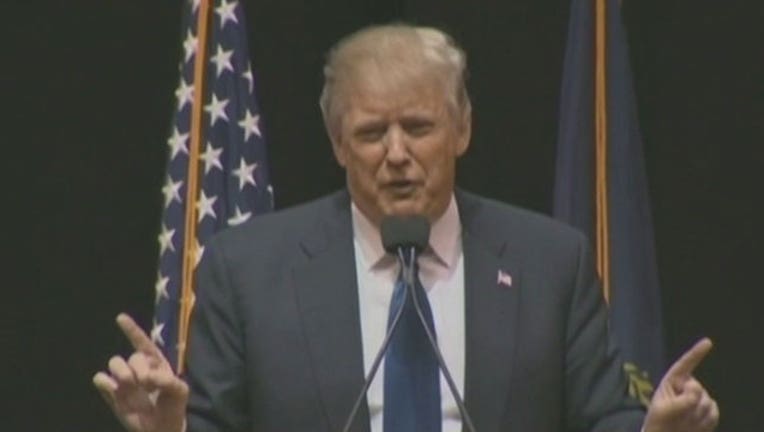 article
Washington (AP) - WASHINGTON (AP) — Donald Trump has offered Mike Pence the job of vice president, and Trump aides have told the Indiana governor the formal announcement could be made on Saturday.
That's according to a Republican with direct knowledge of the process, who spoke on condition of anonymity because the person was not authorized to publicly discuss the details of Trump's search for a running mate.
Trump made the offer Thursday afternoon, before Pence traveled late in the day to New York, the Republican said.
The announcement originally had been planned for Friday morning in midtown Manhattan, but Trump delayed his plans after the truck attack in Nice, France, that left more than 80 people dead.
The billionaire said in a series of television interviews Thursday night that he'd not yet settled on a "final, final" choice, leaving open the possibility the unpredictable presumptive nominee could change his mind.
But Trump's campaign chairman, Paul Manafort, said Friday morning he believed Trump had "reached a decision but he isn't prepared to announce it yet."
Manafort dismissed suggestions in an interview on Fox News Channel that Trump was having second thoughts about his choice. He said Trump was planning on making an announcement this weekend.
A second Republican said Friday he spoke to Trump on Thursday morning, and the New York real estate mogul said he had chosen Pence and would be calling the governor to make the offer and ask him to fly to New York.
That Republican also spoke on condition of anonymity, because the person was not authorized to publicly discuss the conversation.
Trump's prospective choice of Pence as his running mate adds political experience — and a dose of unflappability — to the Republican presidential ticket.
Pence is a staunch conservative with a calm demeanor and deep ties to Washington. His apparent selection signals Trump is serious about addressing GOP concerns about his own conservative credentials and lack of Washington experience.
Pence served six terms in Congress before becoming governor and could help Trump navigate Congress. He's well-regarded by evangelical Christians, particularly after signing a law that critics said would have allowed businesses to deny service to gay people for religious reasons.