AP FACT CHECK: Witnesses do not exonerate Kavanaugh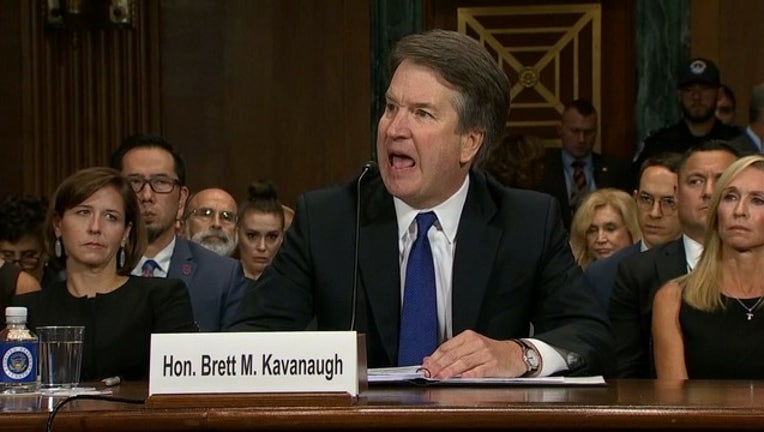 article
WASHINGTON (AP) - Supreme Court nominee Brett Kavanaugh and his Senate supporters misrepresented the record when they stated that three witnesses refuted Christine Blasey Ford's allegation that he sexually assaulted her at a party more than 30 years ago.
The three swore they had no recollection of the party - providing no support for Ford's accusations laid out to the Senate Judiciary Committee. But their statements do not disprove the allegations, either.
KAVANAUGH, in testimony Thursday: "Dr. Ford's allegations are not merely uncorroborated, it's refuted by the very people she says were there."
REPUBLICAN SEN. CHUCK GRASSLEY, chairman of the Senate Judiciary Committee, contended Friday that the sum of statements by the three witnesses "refutes Dr. Ford's version of the facts."
REPUBLICAN SEN. TED CRUZ of Texas: "All three of those fact witnesses have stated on the record under penalty of perjury that they do not recall what she is alleging happening. They have not only not, not corroborated her charges, they have explicitly refuted her charges." - hearing Thursday.
THE FACTS: The witness statements in question do not corroborate Ford's allegations, but they also do not exonerate Kavanaugh. They leave open the possibility that people at the small gathering forgot about it or were not in position to witness the assault.
Even Mark Judge, who Ford says was in the bedroom when Kavanaugh sexually assaulted her, has not denied that such an episode took place. His sworn statement to the committee says "I have no memory of this alleged incident," ''do not recall the party" and "never saw Brett act in the manner Dr. Ford describes."
In another statement, Patrick J. Smyth, identified by Ford as being among those downstairs at the party, says "I have no knowledge of the party in question; nor do I have any knowledge of the allegations of improper conduct she has leveled against Brett Kavanaugh.'"
And the lawyer for Ford's friend, Leland Ingham Keyser, said in a statement: "Ms. Keyser does not know Mr. Kavanaugh and she has no recollection of ever being at a party or gathering where he was present, with, without, Dr. Ford."
Kavanaugh accurately summarized those statements when he told senators: "All of the people identified by Dr. Ford as being present at the party have said they do not remember any such party ever happening. Importantly her friend Ms. Keyser has not only denied knowledge of the party. Ms. Keyser said under penalty of felony she does not know me, does not ever recall being at a party with me ever."
Despite saying she hadn't met Kavanaugh and doesn't remember the party, Keyser told The Washington Post that she believes Ford.