9-year-old Houston girl found safe, deputies say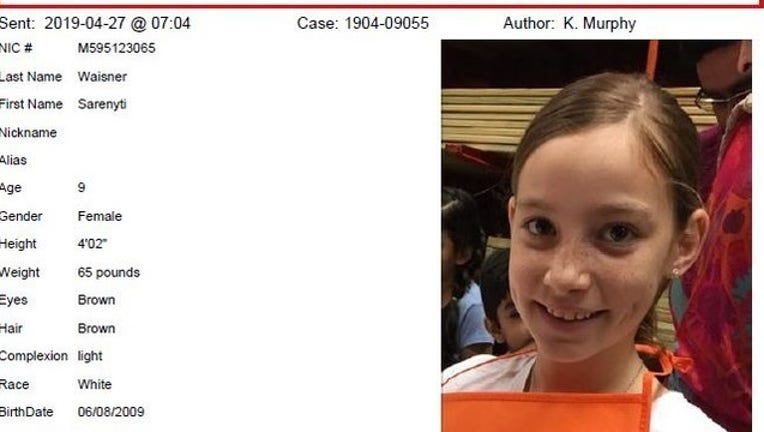 HOUSTON (FOX 26) - Harris County deputies say a 9-year-old that was last seen Friday night at 8:15 p.m. in the 17300 block of Highland Canyon Drive was found safe Saturday afternoon.
Sarenyti Waisner was described as wearing a white top, dark blue or black pants, black Nike tennis shoes with an orange swoosh logo.
Authorities would like to thank the public for all their help.