7-foot-tall Michigan teen can't stop growing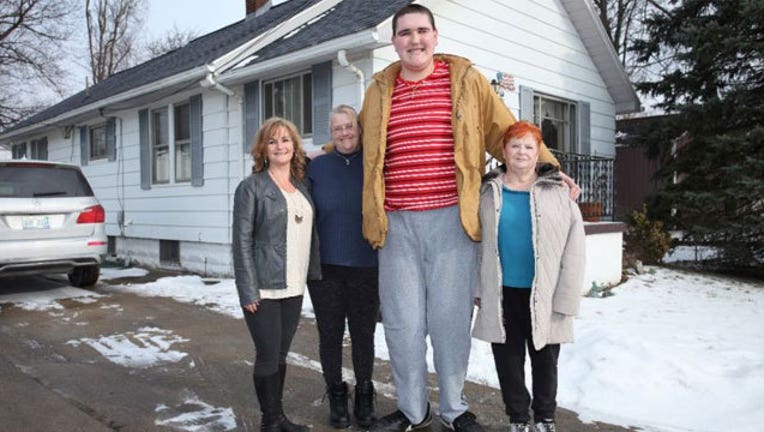 article
Every year, Broc Brown, 19, grows 6 inches, and the Michigan young man has already reached 7 feet 8 inches tall. At this rate, he could surpass the current world's tallest man, who stands at 8 feet 2 inches.
Brown was diagnosed with a genetic disorder, Sotos Syndrome, when he was 5 years old, Barcroft Media reported. Sotos Syndrome affects one in every 15,000 individuals. While his mother, Darci, was initially told the boy wouldn't live beyond his teen years, doctors are now confident he will have a normal life span.
Brown also suffers from learning difficulties, strain on his heart, curvature of the spine and narrowing of the spinal cord, Barcroft reported. He also has attention-deficit/hyperactivity disorder (ADHD) and intermittent explosive disorder, which involves repeated, sudden outbursts of aggressive behavior. The young man was born with one kidney and can't take painkillers despite suffering constant back pain.
"It kind of feels like a big tennis racket has gone through my back," Brown told Barcroft. "I just wish the doctors could do something to help my pain."
When Brown was in kindergarten, he was already 5 feet 2 inches tall, his mother told Barcroft. He needs to have his clothes and shoes specially made to fit his size 28 feet and requires a specially made 8-foot bed.  His community raised around $10,000 for the boy, which was used to buy clothing and shoes.
Read more on FOX NEWS.