3 indicted for role in ex-Waffle House CEO sex tape case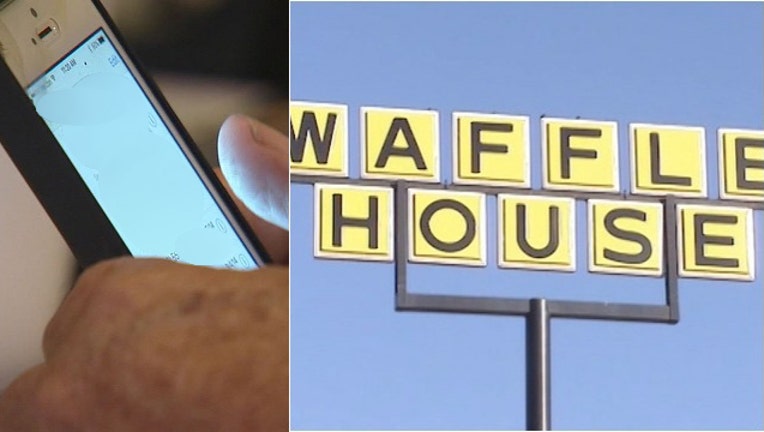 article
ATLANTA (AP) — A woman and her attorneys have been charged with secretly videotaping her having sex with a former CEO of Waffle House, and using the recording to try to extort millions of dollars from him.
Mye Brindle, John Butters and David Cohen were indicted Friday, Fulton County District Attorney spokesman Dontaye Carter in Atlanta said in a news release. The indictment alleges former Waffle House CEO Joe Rogers was secretly videotaped in his bedroom having sex with Brindle, his former housekeeper.
Butters and Cohen tried to force Rogers to pay millions of dollars to prevent the recording from being released, the indictment alleges.
Brian Robinson, spokesman for Brindle's attorneys, said the indictment sends a "chilling message" to victims of sexual abuse and those seeking help to attain justice.
"The two attorneys indicted zealously represented their client, a victim of serial sexual abuse by her employer," Robinson said. "These indictments re-victimize the woman who dared to tell the truth about her powerful abuser and smear the attorneys who represented her."
Brindle filed a sexual harassment lawsuit against Rogers in 2012. She accused Rogers of forcing her to perform sex acts with him to keep her job despite her protests for nearly 10 years.
Rogers has acknowledged having consensual sexual encounters with Brindle, but has accused her of making false statements against him. Court findings showed the covertly recorded video didn't imply that Rogers forced the woman to do anything she didn't want to.
Superior Court Judge Robert Leonard learned that the woman's attorneys sent her to a private investigator's office and she was given a spy camera that was used to record Rogers in his bedroom without his consent. Court documents say the woman also made 15 audio recordings of sexual encounters and kept a towel that held Rogers' DNA.
In a court filing, Cohen and Butters say that when Rogers learned Brindle planned to sue him for sexual harassment, he retaliated against her and her attorneys. They say Rogers threatened to sue any attorney representing Brindle for joining a criminal conspiracy against him.
Brindle, Butters and Cohen are charged with conspiracy to commit extortion, conspiracy to commit unlawful eavesdropping and eavesdropping.
The district attorney's office said secretly recording someone in his own bedroom is eavesdropping, and is a felony in Georgia. It carries a sentence of one to five years.