2,000-pound Oregon pumpkin wins California weigh-off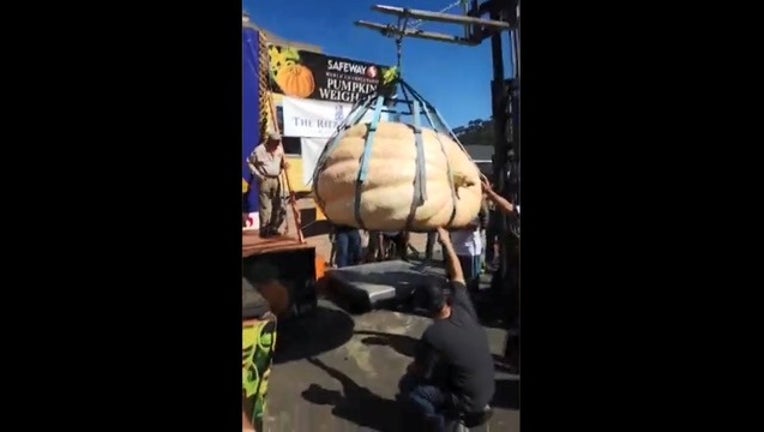 article
HALF MOON BAY, Calif. (AP) -- A commercial pilot from Oregon raised a giant pumpkin weighing 2,170 pounds (984 kilograms) to win a pumpkin-weighing contest in Northern California.
Steve Daletas, of Pleasant Hill, Oregon, on Monday credited a good seed and lots of sunny days since he planted it April 15 hoping to win the 45th World Championship Pumpkin Weigh-Off in Half Moon Bay, California.  
It is the fourth time Daleta takes top honors at the annual pumpkin-weighing contest. He won $15,190 for the lumpy pumpkin that will be showcased at Half Moon Bay Art & Pumpkin Festival this weekend. 
He says he used a backhoe to place it on a pickup truck and drove it for 12 hours to California. 
The world record for largest pumpkin was set in a 2014 weigh-off in Germany by Swiss farmer Beni Meier who grew a 2,323-pound (1,053 kilograms) pumpkin.