Harris County welfare check reveals man dead for several months, another with self-inflicted wound: HCSO
HOUSTON - Deputies conducting a welfare check found a man who appeared to have been dead for several months and another who shot himself as they entered the house, the Harris County Sheriff's Office says.
The discovery was made around 6:30 p.m. Saturday in the 16800 block of Kilwinning Drive near Keith Harrow Road.
SUGGESTED: Texas women missing in Mexico after crossing border on trip
The sheriff's office says a neighbor told them they hadn't seen a male resident of the home for several months, and deputies reported smelling a foul odor. 
Deputies decided to enter the home to check on the man's wellbeing, the sheriff's office says, and they heard a gunshot as they did so.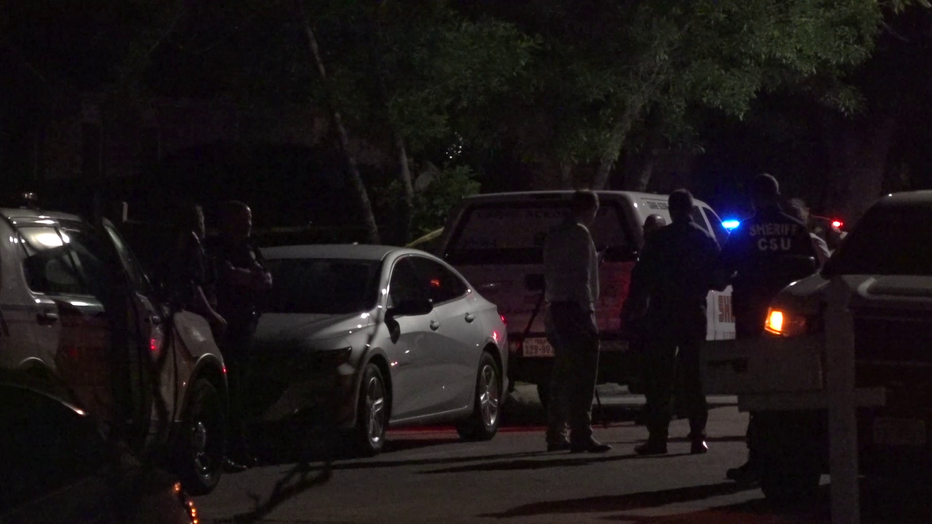 The Harris County Sheriff's Office conducts a homicide investigation on Kilwinning Drive.
As deputies cleared the house, they found one man dead in a bedroom. Authorities say he had a self-inflicted gunshot wound.
READ MORE CRIME-RELATED STORIES
Another man was found in another bedroom and appeared to have been dead for months, authorities say. His manner and cause of death has not yet been determined.
Both of the men are said to be in their 60s. The sheriff's office says it appears they lived together, but their exact relationship is unclear at this time.
The deaths are currently under investigation.