12-year-old girl shot in north Harris County, two juveniles detained police say
HARRIS COUNTY, Texas - Harris County authorities have arrested at least two juveniles after a young girl was shot in north Houston.
Deputies with Harris County Constable Mark Herman's Office arrived at the 19900 block of Imperial Green Drive around 2 a.m. on Friday and found a 12-year-old girl with a gunshot wound to the arm and abdomen.
SUGGESTED: AJ Armstrong lawyers claim juror dated Harris County prosecutor during second trial
Investigators say the incident began after a group of five juveniles, including the girl, arrived at a 14-year-old's home in the 20100 block of Gripper Way to fight him. During the confrontation, the boy pulled out a gun and fired multiple times at the car the group arrived in, striking the 12-year-old who was in the back seat.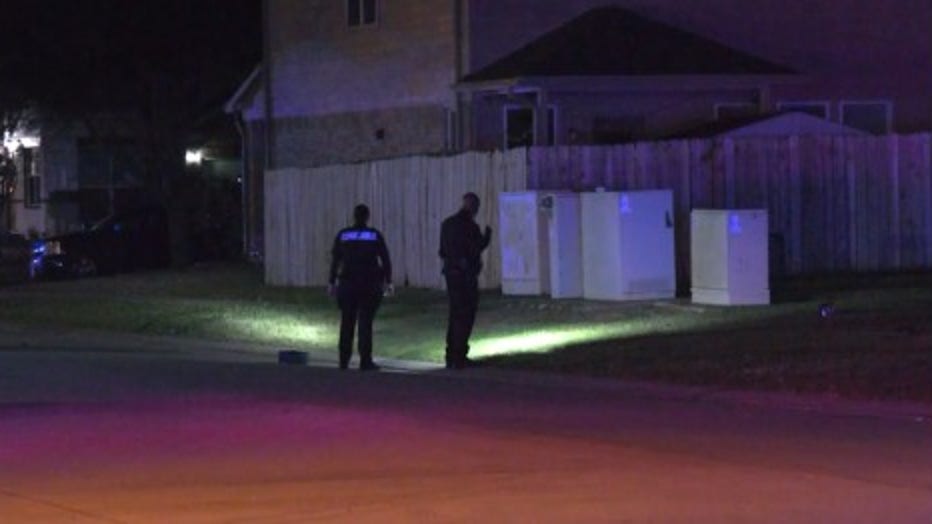 Imperial Green shooting (Photo courtesy of OnScene Houston)
After the shooting, a 14-year-old girl who was driving the stolen car had driven to the 19900 block of Imperial Green Drive and went partially off the road, hitting a sign and cable box. She reportedly ditched the car on a nearby street, ran away, and called 911 for assistance.
Authorities believe the shooter had been chasing the group in the car which is what caused the driver to go off the roadway.
The 12-year-old girl was taken to a local hospital by EMS after they arrived on the scene and is said to make a full recovery.
Harris County officials say the car was later found a few blocks away from where deputies arrived in an attempt to hide it, as it was later discovered to be reported stolen.
DOWNLOAD THE FOX 26 APP BY CLICKING HERE
The owner of the car they were in was located and they informed authorities the car was in fact stolen and the 14-year-old driver did not have permission to use it.
According to Herman's Office, the juveniles were located, and the driver was identified and arrested. Officials say they put the juvenile girl in custody for Unauthorized Use of a Motor vehicle.
The shooter was arrested for Aggravated Assault with a Deadly Weapon, Constable Mark Herman says.