Investigation into picture posted of dog with mouth taped shut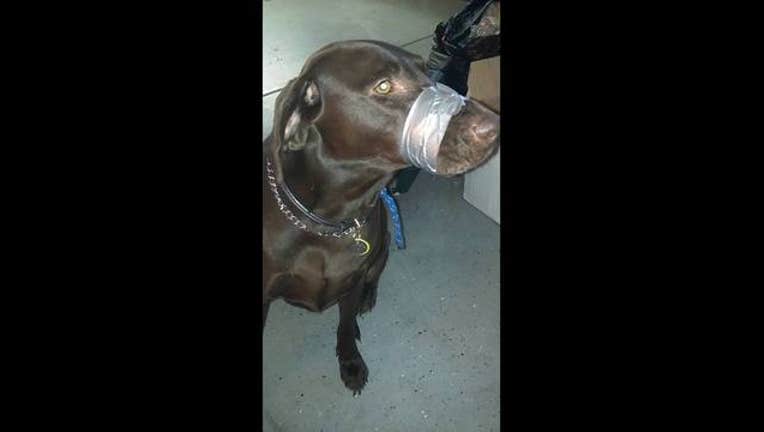 article
SOUTH DAYTONA, Fla. - The South Daytona Animal Control is currently investigating a disturbing photo posted on social media of a dog's mouth taped shut.
The photo of the dog was seen on a Facebook account by Katie Brown with a caption, "This is what happens when you don't shut up!!" 
Brown posted the photo Friday morning and less than one minute later she responded, "Don't panic everyone, it was only for a minute, but hasn't barked since…POINT MADE!!"  The photo has been shared over 165,000 times.
According to the City of South Daytona's Facebook page, "Update on the disturbing animal Facebook posting. Police have determined that this person was out of state for the holiday weekend. It appears that the photo was taken at that location. We have information to indicate that the dog is OK at this time. However, the police will be contacting this person once she returns to our City. Rest assured that a full investigation will be done and appropriate action will be taken. Again, thank you for the outpouring of concern and sharing of information."
The Volusia County Animal Services posted on their Facebook page a response from the City of South Daytona.
The City of South Daytona's Facebook page said that the police department is aware of the incident and an animal abuse investigation is underway.