Dog rescued after fall into crack at Volcanoes National Park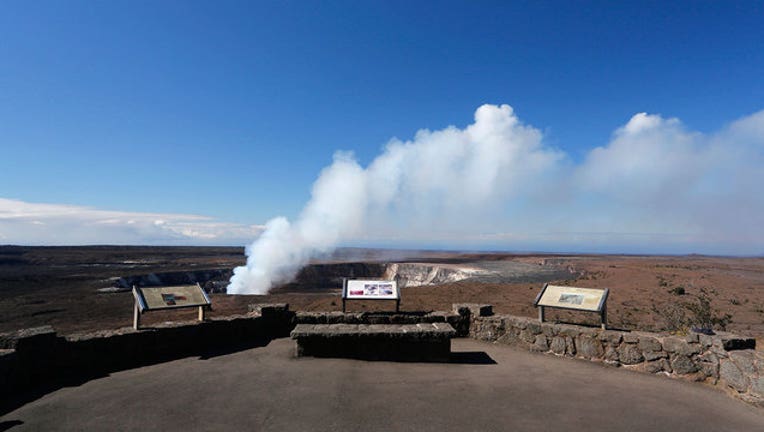 article
HONOLULU (AP) - A Big Island family was reunited with their dog after a rescue team removed the Labrador retriever trapped in a crack in the earth at Hawaii Volcanoes National Park.
Volcano resident Marta Caproni and her boyfriend were walking the 4-year-old chocolate Lab, Romeo, and his littermate, Tommy, at the park when Romeo ran off and disappeared, The Honolulu Star-Advertiser reported.
"We had no idea that to the left of this gravel area, there is a major crack in the earth about 20 feet deep," she said. "Romeo went jumping around this area and disappeared. We couldn't tell he had fallen in."
Caproni said they tracked Romeo's faint whining and discovered that it was coming from deep inside a crack.
A rescue team was able to remove Romeo by sending in Ranger Arnold Nakata. A park news release says he found the dog apparently unhurt, and he was above ground by around noon Sunday.
"When they pulled him up, he came walking toward me unharmed, happy as he could be," Caproni said. "He was rolling around in the grass and went back to the park rangers and kissed them."
Dogs must be on leashes at all times in areas of the park where they are permitted, Hawai'i Volcanoes National Park spokeswoman Jessica Ferracane said.
"There have been cases where animals have fallen into steam vents, never to be seen again," she said. "Luckily, this turned out with a happy ending."
Caproni has lived across from the entrance to the park for 15 years. She says the dogs are obedient, so she would let them run off-leash — something she doesn't plan to do again.
Information from: Honolulu Star-Advertiser