Washington Nationals' Jayson Werth visits Alexandria shooting victim Matt Mika in hospital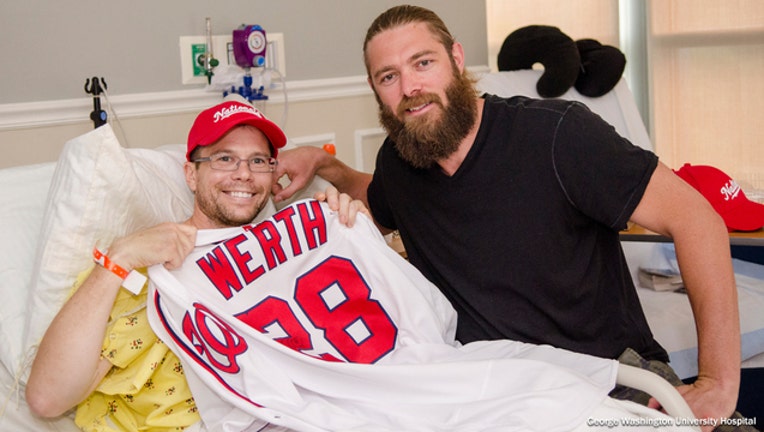 article
WASHINGTON - Matt Mika, one of the victims of the Alexandria shooting, was paid a visit by Washington Nationals outfielder Jayson Werth on Thursday.
The All-Star outfielder visited the former staffer and current Tyson Foods lobbyist who was wounded when officials said 66-year-old James T. Hodgkinson opened fire on a group of congressional Republicans practicing for their annual charity baseball game.
Mika was rushed to the hospital along with House Majority Whip Steve Scalise, Congressional aide Zachary Barth and U.S. Capitol Police Special Agent Crystal Griner.
Barth and Griner have already been released from the hospital. Scalise was moved out of the intensive care unit on Friday but remained in fair condition.
George Washington University Hospital said Mika was out of the intensive care unit and in good condition.
Hodgkinson was shot and killed during the incident. The FBI said its investigation had determined Hodgkinson acted alone and terrorism was not involved in the shooting.