Vince Young signs with Saskatchewan Roughriders of the CFL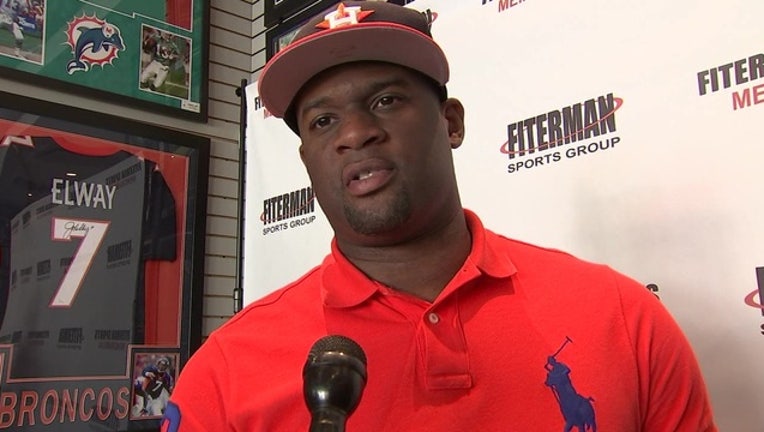 article
REGINA, Saskatchewan (AP) - Vince Young has signed with the Canadian Football League's Saskatchewan Roughriders.
The 33-year-old former Texas and NFL quarterback agreed Thursday to a two-year deal - one year, plus an option. He last played in an NFL regular-season game in 2011 with Philadelphia and retired in 2014 after being released by Cleveland.
"I wouldn't say a comeback. I'd just say an opportunity," Young said. "I always wanted to play football again, but didn't know how it was going to happen. God always works in mysterious ways."
The 6-foot-5, 232-pound Young was 30-2 at Texas and led the Longhorns to the national title with a Rose Bowl victory over South California. He was drafted third overall in 2006 by the Tennessee Titans and was NFL's top rookie and a Pro Bowl selection that season.
"It's certainly a different game," said Chris Jones, Saskatchewan's head coach and general manager, said about the CFL. "It's going to be a little bit of an adjustment but again we've got mini-camp and (training) camp and I'm fully confident that he can make that adjustment."
Young stressed that he's not taking the Canadian league or its players for granted.
"It's football and when you put on that helmet you can get your head knocked off out there," he said. "I always respect the game . . . because you know what players go through behind the scenes. We're human and we live life as well so I respect each and every last guy who plays this game. ... My focus is being the best teammate I can be, the best guy in the community here. I'm thinking about trying to win games and trying to win a Grey Cup."
Just two days earlier, Young launched Vince Young Realty, a brokerage firm "focused on residential real estate for Central Austin," according to a statement on the Vince Young Realty website.