UH's Hunter Yurachek meets with the Pac-12 commissioner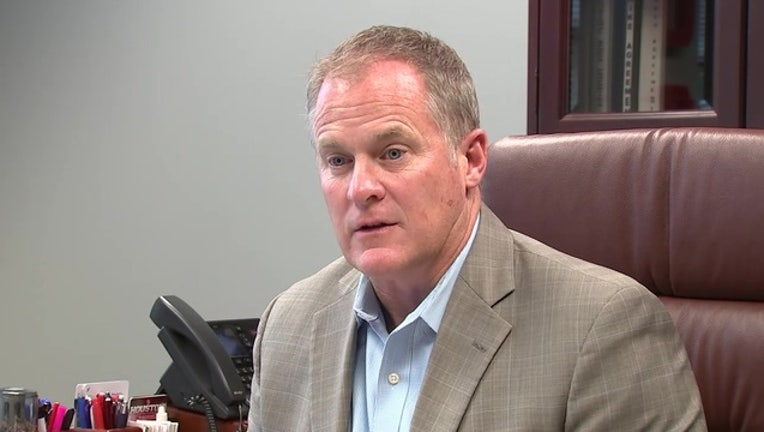 article
HOUSTON - The Pac-12 confirms University of Houston VP/athletics Hunter Yurachek met recently met recently with Pac-12 commissioner Larry Scott.
Erik Hardenbergh, Pac-12 senior VP/public affairs said the meeting took place in June in San Francisco.
"It was an introductory meeting while Hunter was on the West Coast," Hardenbergh told FOX 26 Sports.
"Hunter requested the meeting and the commissioner took it in our office."
While it was not disclosed what took place in the meeting, it is believed Yurachek and Scott discussed the issue  of potential expansion.
Scott recently said the Pac-12 has no desire to expand.

"I can confirm a meeting with Larry Scott, that he took at my request, while I was traveling to the West Coast to watch our men's track and field team compete in the NCAA championships, Yurachek told FOX 26 Sports.
"I have the upmost respect for Commissioner Scott, and used my time with him to pick his brain on a myriad of topics related to the future of college athletics."

Yurachek and other UH officials have worked to get the school included should any of the Power Five conferences choose to expand.

The University of Houston is believed to be on a list of potential candidates to be included by the Big 12 conference if the Big 12 decides to expand.

That subject is expected to be discussed by Big 12 presidents at a conference meeting on Tuesday in Dallas.