UGA running back Elijah Holyfield arrested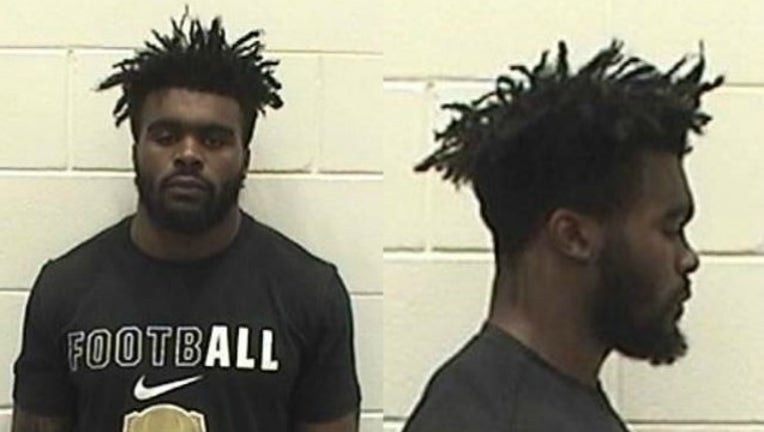 article
ATHENS, Ga. - Elijah Holyfield, the son of former boxing champion Evander Holyfield, was arrested on misdemeanor drug charges in Athens early Monday morning.
The University of Georgia sophomore running back, who appeared in five games last season, has been charged with possession and use of drug related objects and marijuana possession, less than one ounce. 
"Coach Smart is aware of the incident," Sr. Associate Athletic Director Claude Felton told FOX 5 Monday morning following Holyfield's arrest. 
Holyfield was booked into the Athens-Clarke County Jail at 3:19 a.m. and bonded out at 4:08 a.m., less than an hour later. 
In 2016, Holyfield rushed four times for 27 yards vs. Ole Miss. He made his UGA football debut at Missouri. 
MORE: Elijah Holyfield Commits to UGA
He graduated from Woodward Academy in Atlanta was considered by many to be the top-rated rated running back in Georgia. He emerged as a national recruit in 2014, when he ran for more than 1,700 yards and scored 28 touchdowns. He was previously ranked by Scout.com as the No. 13 running back in the nation.
Holyfield is also a recipient of the Christian Walker Football Scholarship.