Savage leads Texans to 28-17 preseason win over Cowboys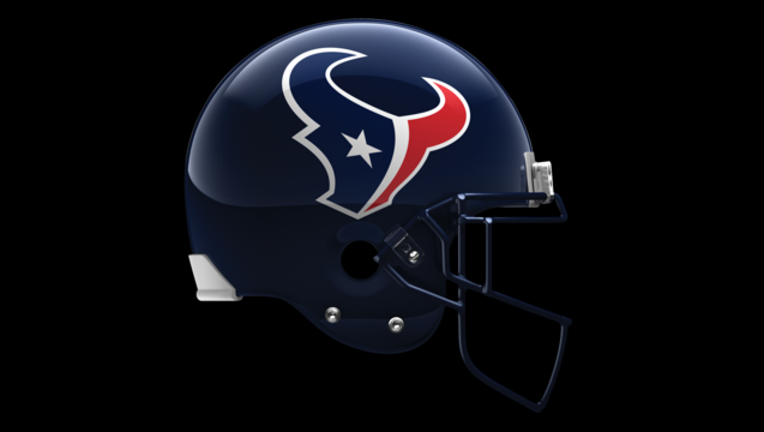 article
ARLINGTON, Texas (AP) - Tom Savage made it through Houston's preseason finale against Dallas unscathed despite getting slammed on his back while scrambling late in the third quarter.
The third-year quarterback popped back up after a play that unfolded not far from where he sustained a season-ending shoulder injury on the same field in the same game a year ago.
Already chosen as the backup to Brock Osweiler, Savage converted a pair of fourth downs for touchdowns — both to running back Akeem Hunt on a run and a pass — and the Texans beat the Cowboys 28-17 Thursday night.
Savage, who was toppled on the short run and driven to the ground by Dallas defensive end Ryan Russell, was 12 of 18 for 119 yards as the Texans went 4-0 in the preseason for the first time.
"I don't think that was the smartest play of my career," Savage said. "And it was in front of all the guys, so I couldn't slide. But I'll learn from it. I'll get down."
Dallas quarterback Jameill Showers, currently the backup to rookie Dak Prescott with Tony Romo sidelined by a broken bone in his back, played the whole game as planned, but might not have helped his roster hopes much. The second-year player had a first-quarter touchdown pass, but fumbled at the Dallas 19 to set up Houston's first touchdown and threw an interception that was returned 9 yards for a TD by Antonio Allen.
Showers, who spent most of last season on the practice squad, finished 10 of 25 yards for 91 yards.
The Cowboys signed another former Texas A&M quarterback, Jarrod Johnson, before the game in case Showers was injured, but he's unlikely to last. Dallas figures to add a veteran backup, making Showers' status more tenuous.
"It's only one day, but it feels like three weeks," Showers said of Saturday's roster trim from 75 to 53. "It's waiting to find out your destiny. It's what all of us dream about since we were 9 years old. It's out of my control."
Savage led an 80-yard drive to the other score by Hunt, a 10-yard catch on fourth-and-3.
Savage was the third-stringer a year ago when he got hurt late in a Dallas victory. With the backup job his now, it didn't matter as much what Brandon Weeden did facing his former team.
Weeden, who lost three starts as the Dallas backup last year after the first of Romo's two broken left collarbones, threw a 64-yard touchdown pass to Keith Mumphrey. Weeden also had an interception returned 59 yards for a touchdown by rookie Anthony Brown.
Weeden finished 9 of 13 for 116 yards.
ROOKIE WATCH
Texans: KR/RB Tyler Ervin, a fourth-round pick, was held out of the return game, a good sign for his chances to have that role after gaining 111 all-purpose yards last week.
Cowboys: Brown, a sixth-round pick, stepped in front of Weeden's pass to Cecil Shorts III along the sideline and ran untouched to the end zone late in the third quarter. ... Darius Jackson, another sixth-rounder, had an 18-yard touchdown on a screen pass from Showers to open the scoring.
POSITION BATTLES
Texans: Kenny Hilliard and Hunt got most of the carries as the Texans try to sort out things behind Lamar Miller and Alfred Blue at RB. Hilliard had 27 carries for 89 yards, and Hunt ran 12 times for 44 yards.
Cowboys: CB Deji Olatoye didn't help his cause for a job in the Dallas secondary. He was burned several times, including on Mumphrey's long touchdown. ... DE Mike McAdoo, who spent most of last season on the practice squad, continued a strong preseason with a sack and two tackles for loss.
QUOTABLE
— Cowboys WR Dez Bryant on the start of the regular season: "We've been waiting all the way up to this point. I cannot wait. It's time to go out there and see where it's at."
— Texans CB Charles James on Allen's pick six: "I saw him bobbling it, and I'm like, 'Catch the ball. You're fixing to score.' And he caught it, and he ran it in."
___
Online:
AP NFL websites: http://pro32.ap.org and http://twitter.com/AP_NFL
___
Follow Schuyler Dixon on Twitter at https://twitter.com/apschuyler