Rick Smith gets four-year contract extension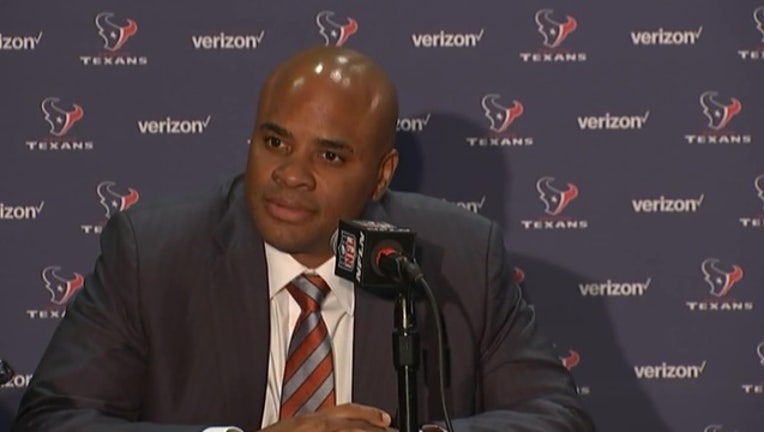 article
HOUSTON - Houston Texans owner Bob McNair extended the contract of executive vice president and general manager Rick Smith by four years.
Smith had one year left on his contract, so he is now tied to the Texans organization through the 2020 season.
"Rick is an important part of our organization," McNair said in an interview with FOX 26 Sports. "We really think that we've got all of the pieces together and we want to keep them that way.
"So one of the things that we needed to do was to go ahead and extend Rick, and that's what we've done. We've given him a four-year extension. He's very happy and we're very happy.  He's done a fine job, and I think he'll just keep getting better each year. We're very fortunate to have him."
McNair said extending Smith is vital for the stability within the franchise.
"I think stability is important, and if you look at the clubs who have been good throughout the years they've been very stable," McNair said "They haven't had a lot of changes. Certainly if you don't have the right people you need to have changes. Once you get the right people in place. I think it's much better if you can be stable and keep them in place for a long time."
McNair points out Smith has done an excellent job of giving the coaching staff an excellent roster to work with.
"The most important think he's doing, he's responsible for personnel," McNair said. "I think when you look at our roster, our roster is very strong. There are very few clubs that can say that they have a better roster than we do. So you have to give him credit for putting that together.
"Then of course our key players are under contract. Give him credit for that, because you've got to manage the salary cap and try to keep your players happy at the same time. You've got a limited number of dollars to go around. So you have to spread it around in the most equitable way. I think he does a good job of doing that."
Smith was hired in 2006 and this is his 11th season with the Texans organization.
"I've very thankful to the McNairs for the opportunity they gave me to start with," Smith said. "I was a first-time GM. We've learned and grown together. I'm excited about continuing what we're working on to achieve our ultimate goal of bringing a Super Bowl to the city of Houston and winning a championship.