NFL: Panthers game to go on as scheduled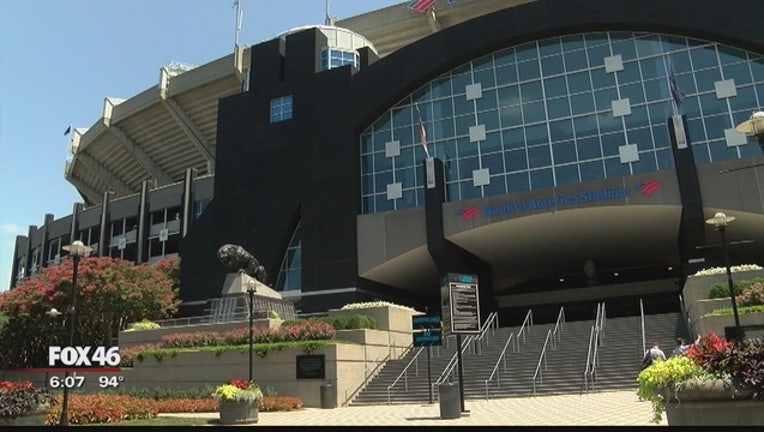 article
CHARLOTTE, NC (WJZY) - Officials from the NFL and the Carolina Panthers met on Thursday to discuss possibly moving Sunday's game against the Minnesota Vikings, a source tells FOX 46 Charlotte.
Panthers President Danny Morrison released the following statement:
"We are in contact with government officials, the Charlotte-Mecklenburg Police Department and the NFL. We are continuing to monitor events as we prepare for Sunday's home game."
In a statement, the NFL said they are "planning to play the game as scheduled."
"We are monitoring events in Charlotte and have been in communication with local officials and authorities, and both the Carolina Panthers and the Minnesota Vikings.
App users click here for embedded content.
Sunday's game is scheduled to take place at Bank of America Stadium in Charlotte.
The meeting comes after protests erupted Tuesday and Wednesday in Charlotte over the shooting death of Keith Lamont Scott by police at an apartment complex in University City.
Related: McCrory declares National Guard to Charlotte after protests
Timeline: Chaotic protest through Uptown Charlotte
Press conference with city officials on protest
Police said Scott, 43, was armed getting out of a car and threatened police officers. Family members, however,  said Scott was disabled and was reading a book while waiting to pick up his son from the school bus.
Charlotte-Mecklenburg Police Chief Kerr Putney said that officers recovered the gun Scott had on him at the time of the shooting at the scene.
A photo taken by a witness appeared to show a gun near Scott. A source confirmed that the gun in the photo was the gun in question.
Demonstrators took to the streets Tuesday and Wednesday to express outrage over Scott's death.
Wednesday protests started peacefully, but events quickly turned violent after demonstrators reached the city's EpiCentre, a popular area filled with bars and restaurants. 
One person was shot and several other people had to be taken to the hospital. According to CMPD, that person is on life support.
Related: Injuries from Charlotte protest
Officials with the City of Charlotte said that the shooting involved two civilians. No shots were fired by police, according to officials.
Police could be seen on the streets dressed in riot gear. Area businesses were vandalized with their windows smashed in.
On Tuesday protesters lined the streets of the University City section of Charlotte. At least sixteen officers and five protesters were injured during the demonstrations. Officers could be seen dressed in riot gear as protesters hurled water bottles into the crowds. Some demonstrators were seen smashing car windows and causing heavy damage to property.
Night of protest in Charlotte