McCann, McCullers lead MLB-best Astros past Yankees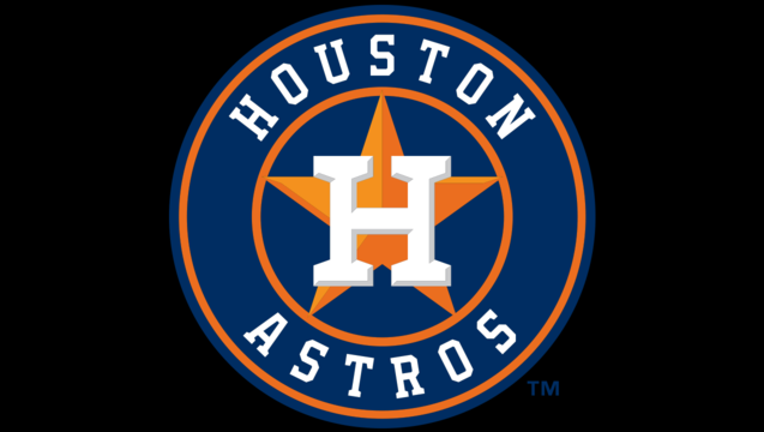 article
NEW YORK (AP) -  
Mac & Mac made it another successful night for the streaking Houston Astros.
Brian McCann hit a three-run homer against his former team and Lance McCullers Jr. pitched four-hit ball over six shutout innings to lead Houston past the New York Yankees 5-1 on Friday for its fifth straight victory .
Carlos Correa added a pop-fly RBI single for the Astros, who boosted the top record in the majors to 25-11. Off to the best start in team history, Houston has won 10 of 12 and matched its longest winning streak of the season.
"We know what we're capable of," said McCullers, the pitcher-of-the-game belt slung over his left shoulder. "We can do some pretty cool things if everyone does their job."
Suddenly slumping at the plate, the Yankees barely avoided being shut out for the first time this year when Didi Gregorius hit a run-scoring single off James Hoyt with two outs in the ninth. New York (21-12) has dropped three in a row for the first time since the opening week of the season.
Yankees closer Aroldis Chapman gave up Josh Reddick's two-out RBI single in the ninth and was checked by a trainer on the mound moments later. Chapman initially remained in the game, then was removed after allowing another single.
"He said he was fine. Nothing. No pain," manager Joe Girardi said.
It was Chapman's first outing since blowing a three-run lead in the ninth inning Sunday against the Chicago Cubs. The left-hander has thrown 60 pitches over his last 1 1/3 innings.
"I could have left him out there, but I didn't want him to throw too many pitches. I thought that would be silly," Girardi said.
Rookie left-hander Jordan Montgomery (2-2) gave up four runs and eight hits in six innings, the first time he's permitted more than three runs in six major league starts.
The 23-year-old McCullers (3-1) struck out seven and walked none in his first start at Yankee Stadium. The right-hander's father, Lance, pitched for the Yankees from 1989-90.
McCullers has not given up an earned run in his last two outings. Both came on the road, where McCullers had struggled throughout his career.
"He's the real deal, man. He's a top-of-the-rotation starter, for any team," McCann said. "I feel like he's going to keep getting better and better. Our time together has been amazing. From the first day of spring training to now, I feel like he's taken huge steps in pitching, in locating and establishing both sides of the plate and expanding when he needs to. So, it's a pleasure to catch him."
McCullers mixed his 95-96 mph fastball with a power slider and effective changeup. He worked around Aaron Judge's leadoff double in the fifth - New York's first extra-base hit in 19 innings - by striking out the next three batters.
"He answered the challenge every time," Astros manager A.J. Hinch said .
Correa and Marwin Gonzalez singled in the fourth before McCann drove Montgomery's changeup into the second deck in right field, just inside the foul pole .
"I pulled my hands in just enough," McCann said.
The 33-year-old McCann signed an $85 million, five-year contract with the Yankees in December 2013 and averaged 23 homers in three seasons with the team. But after the emergence of young catcher Gary Sanchez last summer, McCann waived his no-trade clause to be sent to Houston for two minor league pitchers last November. The Yankees agreed to pay $11 million of his remaining salaries.
THINKING OF YOU
Before the game, Hinch visited Monument Park for the first time. He said he took a photo at Mel Stottlemyre's plaque and planned to send it to the former Yankees pitcher and esteemed coach, who has battled health problems in recent years. Hinch worked with Stottlemyre and his son, Mel Jr., in Arizona and recounted fond memories of a fishing trip they took together.
BEST LAID PLANS
With steady rain in the forecast all day Saturday, a Sunday doubleheader might be on tap. The situation is more complicated than usual because Sunday is Derek Jeter Night - the Yankees plan to honor their former captain in a pregame ceremony, retiring his No. 2 and unveiling his Monument Park plaque. After the nationally televised game, Houston will take an overnight flight to Miami. "I know there's a lot of people working on it. I've never talked this much internally about a rainout almost 24 hours in advance," Hinch said. "I know they're making contingency plans."
YOU'RE OUTTA HERE
Yankees third baseman Chase Headley appeared to be shaken up after fouling off a bunt attempt in the seventh. When he stepped back into the box, he got into a heated, face-to-face argument with plate umpire Adrian Johnson - initially over whether the pitch hit Headley's hand - and was ejected.
TRAINER'S ROOM
Astros RHP David Paulino, sidelined all season with tightness in his right forearm, was activated from the DL and assigned to Triple-A Fresno.
UP NEXT
Weather permitting, Houston RHP Mike Fiers (1-1, 5.64 ERA) is scheduled to start Saturday afternoon against RHP Luis Severino (2-2, 3.40).
___
More AP baseball coverage: https://apnews.com/tag/MLBbaseball