Kenny Smith said he had 'great' meeting with Rockets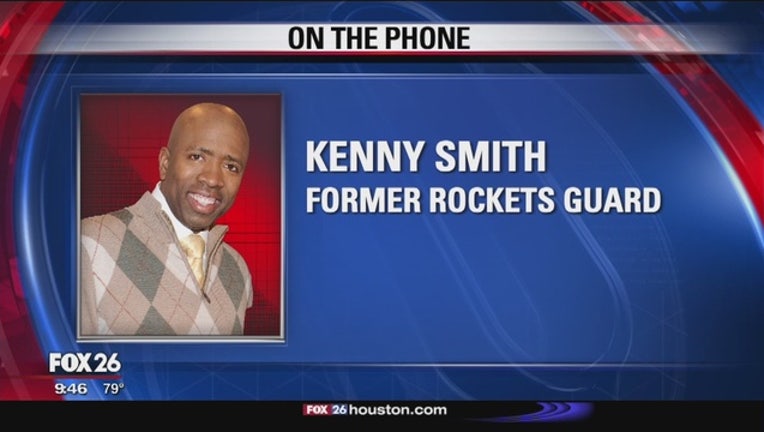 article
HOUSTON - Former Rockets guard Kenny Smith, who is an NBA analyst with TNT and a candidate to become the next head coach of the Rockets, said he had "a great meeting" with team officials on Tuesday.
Smith told FOX 26 Sports he met with Rockets owner Leslie Alexander and general manager Daryl Morey for 2 1/2 to three hours at Alexander's home in South Florida.
"I think the interview, all of that process, it goes well," Smith said. "They have a clear vision of what they want to do. I have a clear vision of what I'd like to do. Sometimes you meet in the middle. Sometimes it doesn't meet at all, but it was something that we both had to explore, and still exploring.
"It was great reuniting with Les. It's been a long-time, 24-year friendship. It was great to relive the Clutch City memories. Les is a championship owner."
Smith said Alexander and Morey did not give him a timeline on when they would like to hire their coach, but he believes they are doing a "great job" of taking care of their due diligence.
"Right now we're just staying in contact with each other," Smith said . "Then we'll see what happens from there.
"I'm a Rocket at heart. This is just a step.  I've always been interested at some point in coaching. So I'm here. We're going to see.
"I have a heck of a job right now at TNT, that I'm extremely happy with. So there's got to be a lot of parameters on both ends to make things happen."
Smith helped lead the Rockets to NBA Championships in 1994 and 1995.