Houston Rockets 2015-2016 schedule released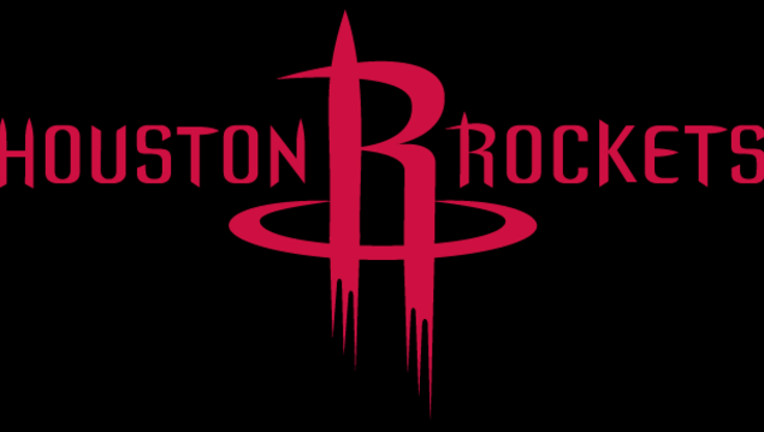 HOUSTON (FOX 26) - The Houston Rockets 2015-2016 schedule has been announced. The following excerpt was released Wednesday via NBA.com.
HOUSTON - The Houston Rockets open the 2015-16 regular season with a two-game home stand against the Denver Nuggets on Oct. 28 and the NBA Champion Golden State Warriors on Oct. 30 at the Toyota Center in Houston, which was announced today by the NBA as part of the 2015-16 NBA schedule. In addition, the Rockets will play an eight-game preseason slate that will include a game against the Orlando Magic in Hidalgo, Texas at State Farm Arena, the home of the Rio Grande Vipers.
Highlights on Houston's 2015-16 schedule include a Christmas Day home game at the Toyota Center on Dec. 25 versus Tim Duncan, Tony Parker, Manu Ginobli and the division rival San Antonio Spurs. The Rockets will also match-up with each of last season's playoff opponents early on with an Oct. 30 matchup versus Golden State, a Nov. 7 matchup at the Los Angeles Clippers, and a Nov. 14 matchup versus the Dallas Mavericks. The Rockets will usher in the New Year with a home matchup on New Year's Eve for the 14th straight season on Dec. 31 against the Golden State Warriors. Houston will also commemorate Martin Luther King Jr. Day on Jan. 18 at the STAPLES Center against the Los Angeles Clippers.
This season's home lineup features a visit from Lebron James and the Eastern Conference Champion Cleveland Cavaliers on Jan. 15, 2016. Derrick Rose, Joakim Noah, Jimmy Butler and the Chicago Bulls will make their way to Houston on Mar. 31, 2016 and Houston will have two Sunday afternoon games late in the season playing Kevin Durant, Russell Westbrook and the Oklahoma City Thunder on Sunday Apr. 3, 2016 and then matching up with Kobe Bryant and the Los Angeles Lakers on Sunday Apr. 10, 2016. The 2014 and 2015 number one overall selections in the NBA draft Andrew Wiggins and Karl Anthony-Towns will visit Houston on Jan. 13 and on Mar. 18, 2016.
The team's longest period away from home will be a five-game East Coast Road Trip from Mar. 5-12 at Chicago, Toronto, Philadelphia, Boston and Charlotte. In addition, Houston plays 17 sets of back-to-back games.
Houston will be featured on national television a total of 27 times. TNT will broadcast seven Rockets games during the season, while ABC will air two contests. In addition, ten Rockets games will be broadcast on ESPN and another eight will air on NBA TV. All Rockets games will air on the radio flagship SportsTalk 790 AM, as well as four contests airing on ESPN Radio.