Gurriel drives in 4 runs, Astros get 7-6 win over Yankees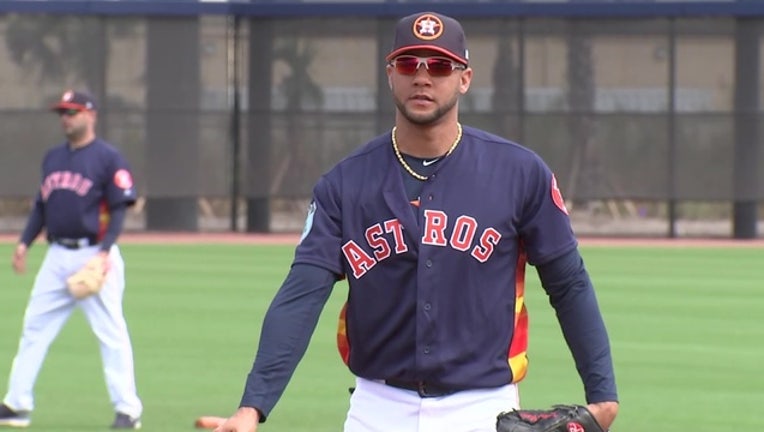 article
HOUSTON (AP) - Yuli Gurriel hit a two-run homer in the fifth before his two-RBI double put Houston on top in a four-run eighth inning as the Astros rallied for a 7-6 victory over the New York Yankees on Saturday night.
Houston trailed 6-3 in the eighth before Jose Altuve walked with one out before stealing second and third and scoring on a groundout by Carlos Correa. Evan Gattis then connected off Dellin Betances (3-3) on a towering shot to the train tracks atop left field to cut the lead to 6-5.
Carlos Beltran walked and was replaced by pinch-runner Josh Reddick, who reached second on an error by first baseman Chris Carter before stealing third. Marwin Gonzalez walked to chase Betances, who was replaced by Aroldis Chapman.
There was a full count when Gurriel shot a grounder down the left field line to send both runners home and put Houston on top 7-6.