Gordon scores 22 points to help Rockets to 14th consecutive win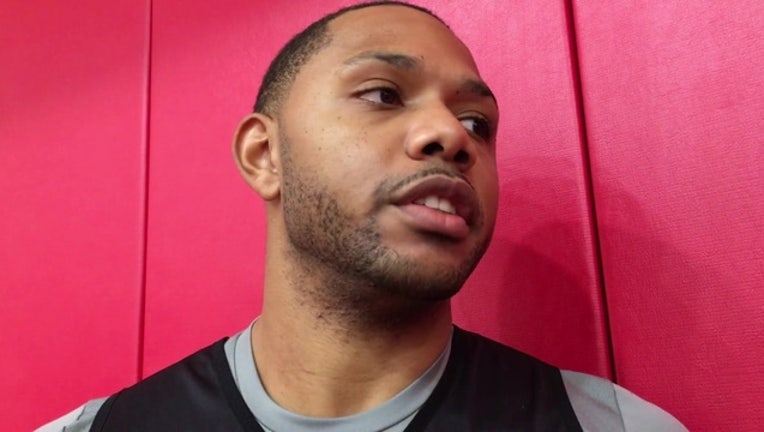 article
LOS ANGELES (AP) - James Harden scored 17 of his 25 points in Houston's dominant first quarter, and the Rockets rolled past the Los Angeles Clippers 105-92 on Wednesday night for their 14th consecutive victory.
The Rockets (48-13) matched their longest winning streak of the season and remained a half-game ahead of Golden State for the NBA's best record.
Clint Capela and Eric Gordon each scored 22 points for the Rockets, who made 13 3-pointers.
Tobias Harris led the Clippers with 24 points, with Montrezl Harrell adding 22. Lou Williams and Milos Teodosic each scored 13.
The Clippers played the previous night in Denver and looked it.
They missed 16 of their first 19 shots, had 11 turnovers and trailed by as many as 27 points in the first quarter. Harden faked Wesley Johnson so badly on one move that Johnson fell to the floor. Harden stared at him as Johnson got back up, then sunk a 3-pointer for a 31-7 lead.
The Clippers shot 22.7 percent (5 of 22) for the period and trailed 34-12 at the end of the quarter.
The Clippers overcame a 19-point deficit to win in Denver on Tuesday, but never got closer than eight against the Rockets.
TIP-INS
Rockets: Gordon returned after missing four games, one to a sore knee and the last three due to an illness. . Rockets coach Mike D'Antoni, on any spillover of hard feelings from the chippy Jan. 15 meeting with the Clippers, when several Rockets tried to enter the Clippers' locker room from a back corridor that resulted in two-game suspensions for Trevor Ariza and Gerald Green: "That doesn't play any part in it. They're all grown men. They know better."
Clippers: Coach Doc Rivers made light of the previous meeting, saying: "We've kind of barricaded all the secret passageways. . We're going to build a wall. And I'm not paying for it, Houston is going to pay for it." . F Danilo Gallinari missed his third consecutive game with a bruised right hand. . G C.J. Williams was called up from the G-League. He last played with the Clippers on Jan. 10. Tyrone Wallace went back down.
UP NEXT
Rockets: Return home on Saturday to play Boston.
Clippers: Remain at home to meet New York on Friday.
___
More AP NBA: www.apnews.com/tags/NBAbasketball