Golfer Phil Mickelson named in insider trading complaint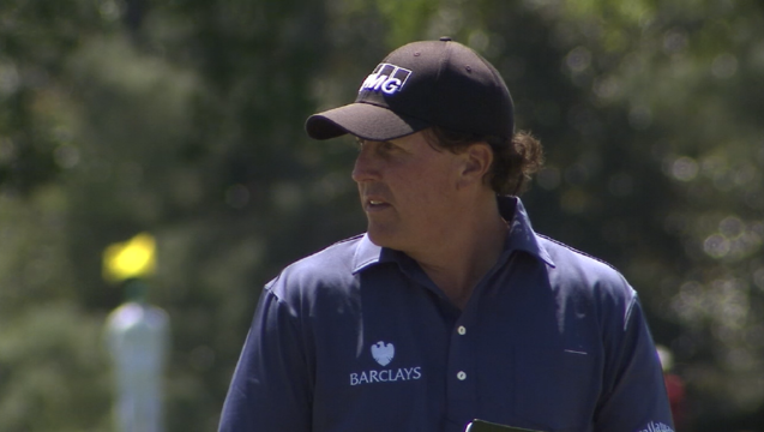 article
WASHINGTON (AP) - The Securities and Exchange Commission has sued professional golfer Phil Mickelson, saying he profited from an insider trading scheme conducted by a former corporate director and a professional gambler.
The SEC also alleged in its civil suit filed Thursday that a gambler named William Walters received tips and business information about Dean Foods Co. from former Dean Foods director Thomas Davis between 2008 and 2012.
In 2012, the SEC says, Walters called Mickelson, who owed him money, and urged him to trade Dean Foods stock. The SEC says Mickelson did so the next day and made a profit of $931,000.
As a relief defendant, Mickelson is not accused of participating in insider trading, only of receiving money as a result of the scheme.
In May 2014, Mickelson confirmed that FBI agents investigating insider trading questioned him as he finished playing a round at the Memorial Tournament in Dublin, Ohio.
Mickelson wouldn't discuss details about his relationship with Walters, a multimillionaire who owns several golf courses and auto dealerships. He wouldn't talk about stock tips he received, but reiterated that he did nothing wrong.
"And that's why I've been fully cooperating with the FBI agents, and I'm happy to do in the future, too, until this gets resolved," he said two years ago.
Mickelson, 45, was inducted into the World Golf Hall of Fame in 2011. He has won 42 tour events, including five majors — three Masters, one PGA Championship and one British Open.
Mickelson has long had a reputation for being a gambler, though he has said he scaled back his habit after his son, Evan, was born in 2003. The most publicized payoff was when Mickelson and friends won $560,000 on a preseason bet (28-1 odds) that the Baltimore Ravens would win the 2001 Super Bowl.
He has a history of playing money games during the practice rounds. He occasionally gets a group of players and caddies together for dinner and small wagering during the NBA and NHL playoffs, and prominent fights.
A spokesman for Dean Foods, based in Dallas, said Davis resigned from the company's board of directors last year and is no longer affiliated with the company. Dean Foods said it is cooperating with the government investigation.