Former Astros players Luis Valbuena, Jose Castillo killed in car crash in Venezuela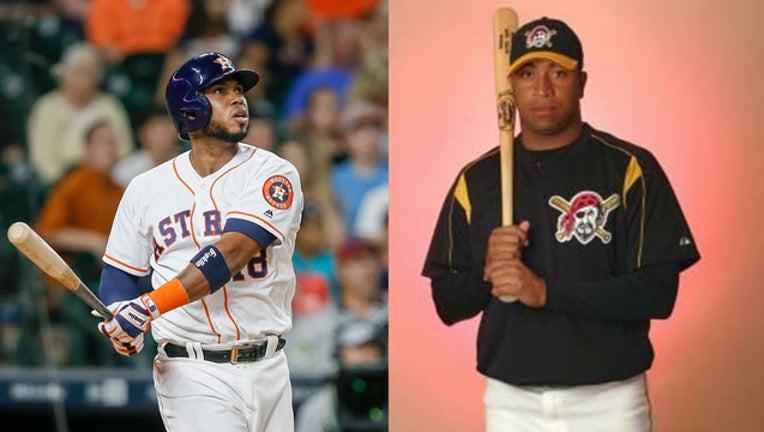 Former Astros Luis Valbuena and Jose Castillo were killed in a car accident Thursday in Venezuela.
"We are saddened by the tragic news that Luis Valbuena and former major leaguer Jose Castillo have died in a car accident," Major League Baseball said in a tweet.
Valbuena, 33, and Castillo, 37, were playing in a Venezuelan winter baseball league and were teammates on the Cardenales de Lara, according to the Athletic.
The pair were in a car when their vehicle hit a rock and veered off the road, the Orange County Register reported. Former Arizona Diamondbacks infielder Carlos Rivero was driving the car and survived the accident.
The Houston Astros released the following statement Friday morning: 
"The Astros family lost two young men yesterday, entirely too soon. During his two seasons in Houston, Luis was an extremely popular player with his teammates and the Astros staff. He was a productive player on the field and played a key role in the Astros run to the postseason in 2015. Off the field, he was a warm and friendly presence to all who interacted with him. Jose's time with the Astros was brief, but he also had a positive impact on those around him. Our thoughts and prayers are with their families and friends."
Manager AJ Hinch
"I am so sad to hear about the sudden loss of Luis Valbuena and Jose Castillo. I will miss Luis' banter, smile, genuine love for his teammates, and, of course, the bat flips. He was a beloved person whether he was on our team or across the field. My thoughts and prayers are with his family and the lucky ones who could call him a teammate or friend.
President of Baseball Ops/General Manager Jeff Luhnow
"Luis was always smiling and was one of the happiest players in baseball. He provided joy to his teammates and our fans. He helped our franchise turn a corner in 2015 and provided many cherished memories. We will forever remember him."
ASTROS
Valbuena played in 222 games for Houston in 2015-16, while Castillo had a 15-game stint in 2008.
Fox News contributed to this report.