Dallas Keuchel wins American League Pitcher of the Month for April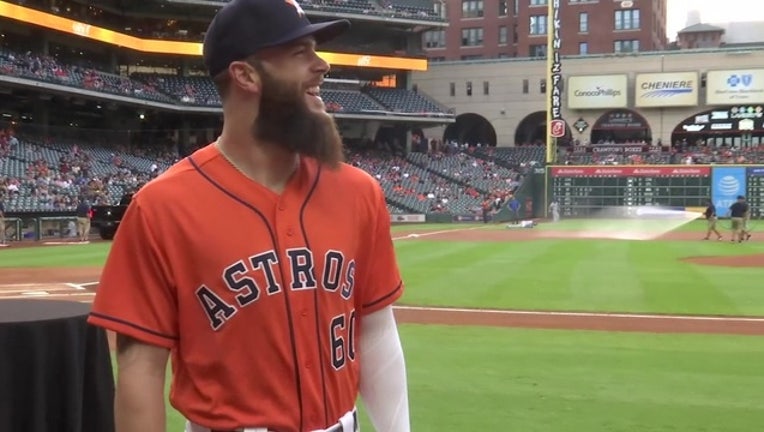 article
HOUSTON (FOX 26) -  
Major League Baseball has announced that Houston Astros left-handed pitcher Dallas Keuchel has been named the American League Pitcher of the Month for April.
Keuchel also won Pitcher of the Month Award honors in April in 2015. 

During the month of April, Keuchel was undefeated with 5-0 record including a complete game and a 1.21 ERA (6ER/44.2IP) in six starts. He allowed only 25 hits and 11 walks during that period, while recording 36 strikeouts in his 44.2 innings pitched.
Keuchel led the MLB in wins and innings pitched in April while ranking third in the AL in ERA and in opponent batting average (.164).

Keuchel's start to this season is one of the best in Astros history. He became the first pitcher in franchise history to go at least 7.0 innings, while allowing two-or-fewer runs in his first six starts to a season. Additionally, Keuchel's five wins in April tied the franchise record for the month, also set by Roger Clemens in his Cy Young Award-winning season of 2004.

Keuchel, who won the AL Pitcher of the Month three times in 2015 (April, May, August), is the first pitcher in franchise history to win a Pitcher of the Month award four times, surpassing J.R. Richard, who won one award in each season of 1978, 1979 and 1980. Keuchel is now one of four active pitchers to have won four American League Pitcher of the Month Awards along with Bartolo Colon (4), Felix Hernandez (4) and Justin Verlander (4).