Baylor football team photo (un)intentionally trolls TCU over 2014 final score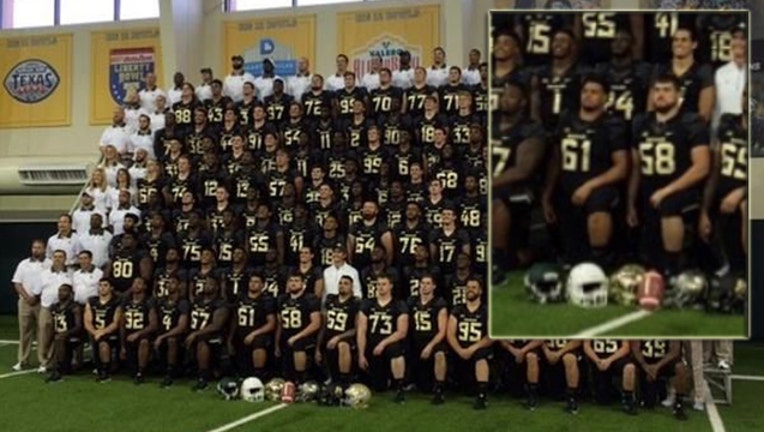 article
Team photo day is pretty boring, but photos of the 2015 Baylor Bears squad kicked up a storm when fans took a closer look.
No. 61 Jarell Broxton was kneeling next to No. 58 Spencer Drango – normally not anything to notice. Except for the fact that it's the exact score of last season's 61-58 Baylor win over TCU.
The Baylor win, the only loss of the 2014 season for the Horned Frogs, kept TCU out of the first College Football Playoff. TCU was ranked No. 6 at the end of the season by the selection committee. Baylor finished at No. 5.
Both schools wound up sharing the Big XII title, a situation that made neither fan base thrilled.
Baylor officials said on Twitter the placement of the players was an "amazing accident." A Baylor spokesman tweeted the Baylor seniors were placed on the front row and lined up by height and placed by an out of town photographer.
Intentional or not, the photo adds more fire to the growing TCU-Baylor rivalry. The two schools are scheduled to play at the end of November in a game that could decide who wins the conference.