Woman caught dumping puppies at Coachella identified, TMZ reports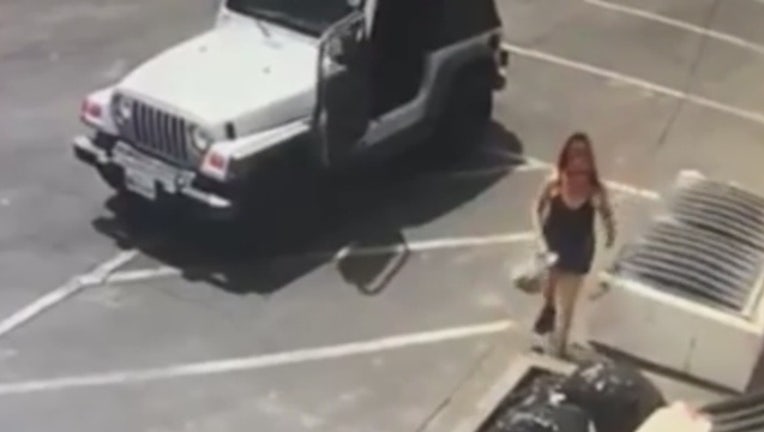 HOUSTON (FOX 26) - A woman caught on security video throwing a bag full of puppies next to a dumpster at a store in Coachella is being investigated for animal cruelty and after pleading to the public for help in identifying her, she has been found, according to TMZ.
Her name has not been released, but the woman has been identified by authorities and is facing arrest. She is to be charged with seven felony counts of animal cruelty and if convicted, could face up to six years in prison.
Security video shows a woman in a white Wrangler Jeep driving up to a dumpster behind the store on Thursday. She then tosses a bag filled with seven puppies into a trash bin.
About an hour later, a passerby rummaging through the trash discovered the puppies still alive despite the mid-90s heat, and quickly brought the bag full of puppies into the store, according to Riverside County Animal Services.
Animal Services says had it not been for the Good Samaritan, the puppies would not have survived much longer.
The puppies are being cared for by an Orange County rescue shelter. The Riverside Animal Services Department is hoping someone will recognize the woman and turn her in.