Truck Accident closes I-10 East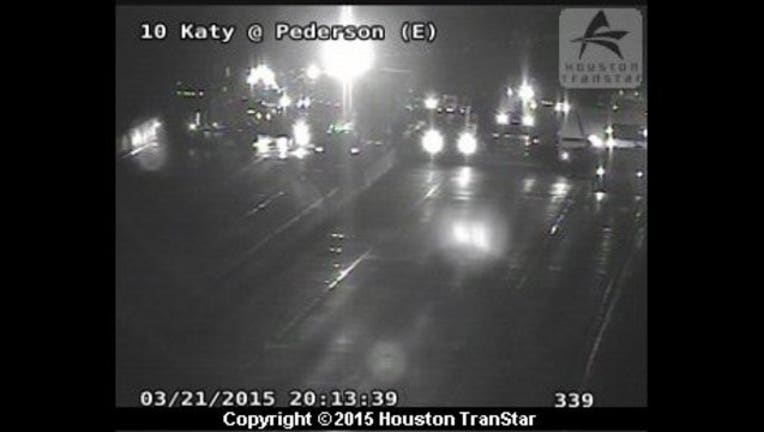 UPDATE:
Officials say Katy  Freeway at Pederson will open between 10 and 11PM tonight. The truck hit the concrete barrier between the east and westbound lanes.  It was carrying plastic material that had to be cleaned up from the roadway, then they will right the overturned truck, tow it and repair the barrier before allowing traffic to flow through the area.
An 18 wheeler overturned and the accident  has closed both east and westbound lanes of the Katy Freeway at Pederson Road. The accident occurred around 3:00PM this afternoon.