School bus, 3 other vehicles crash in northwest Harris County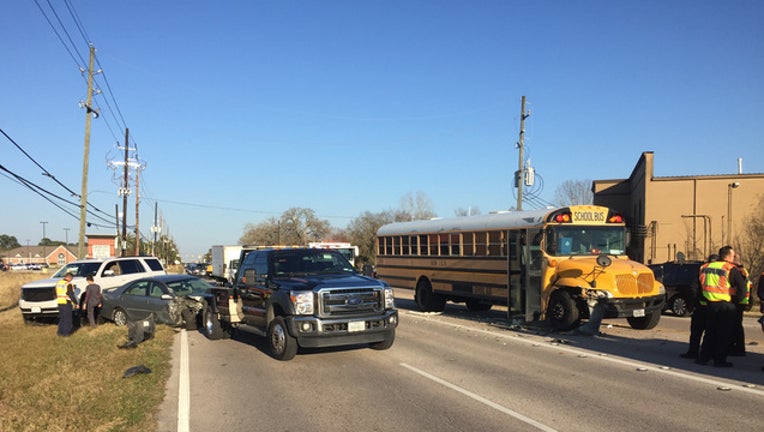 HOUSTON (FOX 26) — A crash with a school bus and three other vehicles was reported in the intersection of Louetta and T.C. Jester in northwest Harris County. 
There were 32 Benfer Elementary School students on the bus when the crash took place. Those students were transferred to another school bus and parents of those students are in the process of picking them up.
The bus driver was making a turn into a neighborhood when one of the other vehicles struck it.
No injuries have been reported.