Republican candidates talk religion, security at Iowa forum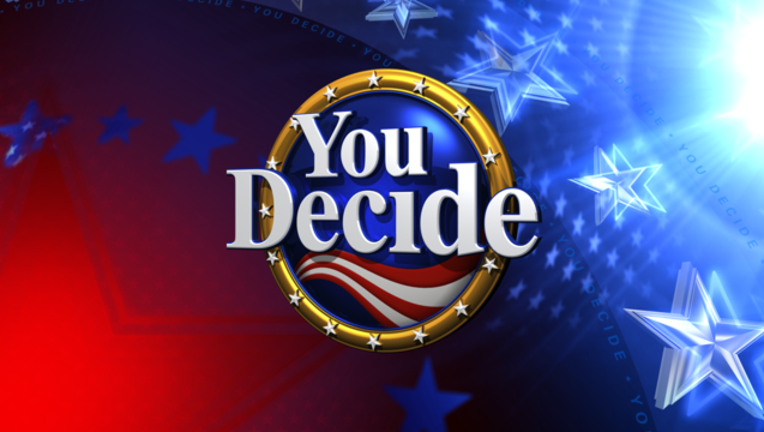 DES MOINES, Iowa (AP) — Republican presidential candidates gathered Friday in Iowa avoided talking about registering Muslims, comparing some Syrian refugees to rabid dogs or even attacking each other. Instead, they held a civil conversation and focused their criticism on President Barack Obama.
Seven of the 2016 candidates took on a cordial tone and almost universally agreed about protection of religious liberty during a forum put on by an evangelical conservative group that drew more than 1,000 people. But they differed in style and tone as potential commanders in chief in light of the attacks in Paris by the Islamic State.
The emerging rivalry between Texas Sen. Ted Cruz and Florida Sen. Marco Rubio was seen in the candidates' description of their approach to the Islamic State. Cruz, a favorite among evangelical conservatives, won instant applause in defending his call for giving preference to Christian refugees leaving Syria.
"It is neither offensive nor un-American to embrace the simple commonsense proposition that, of course, we should defend this nation and not invite in people who the administration cannot guarantee are not terrorists here to murder innocent Americans," he said.
Rubio, seeking to appeal to both mainstream and religious conservatives, tried to project competence as a potential commander in chief.
"Paris occurred and the ISIS attacks are occurring because ISIS has a safe haven in Syria and Iraq and increasingly in Libya from where they are training fighters and coordinating these attacks abroad," he said. "We should not allow these safe havens to exist. They should be targeted now."
Also attending the roundtable-style conversation moderated by Republican pollster Frank Luntz were retired neurosurgeon Ben Carson, Kentucky Sen. Rand Paul, former Arkansas Gov. Mike Huckabee, former Pennsylvania Sen. Rick Santorum and former technology executive Carly Fiorina.
Christian conservative voters traditionally wield significant influence in the Iowa caucuses because they tend to be organized and motivated to participate. Carson has led some recent Iowa polls and has a strong evangelical following.
The soft-spoken Carson was a less active part of the conversation than many of the others on the stage, especially on issues of foreign policy. He cited the rise of "political correctness" as a key problem in public discourse, saying it is "used as a control mechanism and it's used for intimidation."
The wide-ranging discussion also dealt with religious liberty, foreign policy and education. Immigration policy was not discussed, and no specific questions were asked about the concept of a government database to track Muslims in the United States, which drew condemnation from several Republican candidates after rival Donald Trump expressed support for the idea.
Questions about faith at the forum were aimed at illustrating the candidates' beliefs, not pointing up any differences among them.
"All the people on this stage ... love our nation, love our country, and love God," Fiorina said. "People of faith make better leaders. Faith gives us humility."
Paul repeated a call for Republicans to push Democrats on whether they support any restrictions on abortion access. "We're going to make them defend that 7 pound babies have no rights a minute before they're born," he said.
Protesters opposing the deportation of millions of immigrants in the country illegally interrupted the beginning of the forum and were removed by police. Like-minded demonstrators continued to interrupt the event now and then and were removed.
Huckabee said he wasn't troubled by the ruckus. "I realize it's a reminder that we live in the greatest country on earth and we allow people to disagree with us," he said.