Rash of "smash and grabs" have business owners worried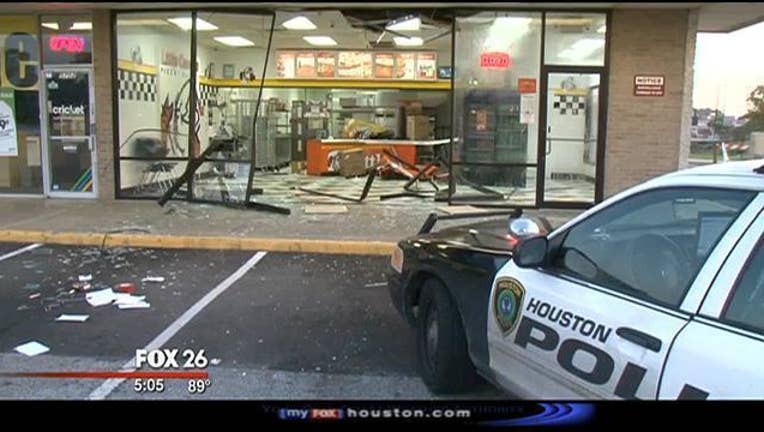 If it feels like you're hearing about a smash and grab everyday it's because it has happened every single day this week.

At least seven times since Monday, three alone Friday morning, including this Citgo Quick Mart in Northeast Houston.  The red poles designed to prevent these burglaries wasn't enough to keep the crooks away.

"People are trying to run a business and they can't," says Mike Jones, a patron.  "It's a shame."

Two of the three locations hit Friday were Little Caesars Pizza.
Five franchise locations have been targeted over the last several weeks.
Four males barreled their way into one on Imperial Valley Drive, possibly making off with thousands of dollars in two safes.

At the Citgo Quick Mart, the crooks actually got the truck stuck on the ATM machine, ultimately leaving it behind, but also left behind, thousands of dollars in damages.

"Get a job," said Ricardo Caldera, who works nearby. "If you can't work for what you get, ohh well."

HPD Robbery believes the string of smash and grabs are a coincidence, not attributing it to organized crime or the time of year.

Business owners advised to be vigilant and to place ATM machines further away from the windows so it's less visible.