President Trump congratulates Doug Jones on AL Senate win, says Republicans will have "another shot"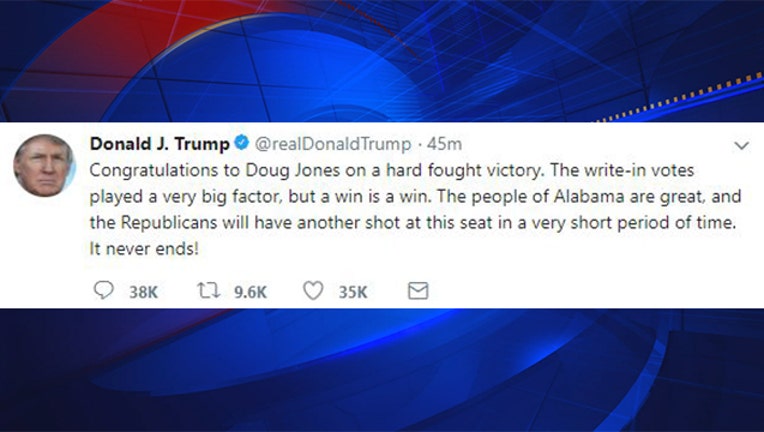 article
BIRMINGHAM, Ala. (AP)-- President Donald Trump has congratulated Democrat Doug Jones on a "hard fought" win in Alabama, adding Republicans will have "another shot" at the Senate seat.
Trump says on Twitter, "The write-in votes played a very big factor, but a win is a win." Jones' victory will narrow the Senate Republican majority to 51-49. His term lasts until January 2021.
Trump backed Republican Roy Moore in the race, despite the multiple allegations of sexual impropriety against Moore.
Trump cited the need for GOP votes on his legislative agenda.